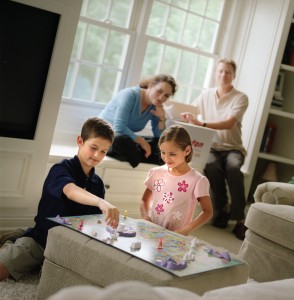 Before you start packing up your belongings for the big move it is smart to clean out the clutter first. You will find out a few things once you start packing yourself.
It's going to take much longer than you think once you come across the old photos, videos and more that you have kept stored away for all these years. Trip down memory lane, anyone?
You have much more stuff than you thought.
You'll think you are done, then oh wait, you remembered a whole other area you completely forgot about.
So in order to help eliminate some of these barriers, we advise you clean out the clutter before you bring out the boxes and start the packing. Here are some tips courtesy of our friends at Good Housekeeping, on ways to clean out the clutter.
Save:
Family photos: We aren't asking you to get rid of these memories. Just make sure you store them in acid-free archival albums to make sure they stay in good condition.
Classic clothing: Hold onto the clothes that will stand the test of time; solid colors are key.
Donate:
Old clothes and bags: You are going to find clothes you haven't worn in years. Get rid of them and donate them. In fact, any piece of clothing, bag or shoes you haven't worn in the past 18 months, it's going in the donation pile.
Toys: These can add up, so once again, if they haven't been touched in awhile, don't be hesitant on giving it away.
Recycle:
Old magazines and newspapers: Bundle them up and recycle them. The odds of you getting back to reading them are slim to none.
Toss:
Anything past its expiration date: It's there for a reason.
These are just a few suggestions, for more tips on de-cluttering your home, Good Housekeeping is a great resource to check out.