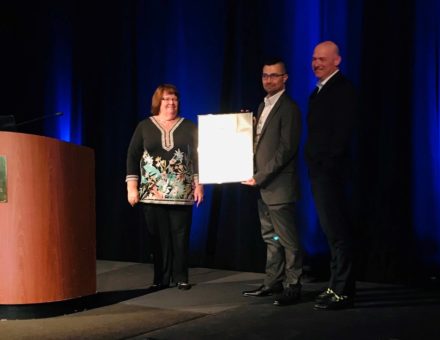 Wheaton is the 2020 recipient of the Margit Novak Award for Excellence in Senior Move Management, an award given by the National Association of Senior Move Managers (NASMM).
NASMM announced the award Friday, March 6, during the organization's national conference in Houston.
"This is the first time NASMM has given the award to an association partner as opposed to a regular member of the association," said Jennifer Pickett, NASMM's executive director. "When we looked at the contributions that Wheaton has made to NASMM over the past decade, it was an obvious choice, and we're excited about our continued partnership."
Wheaton provides educational and financial support to NASMM. It also serves as a resource for information about the household goods moving components of life transitions for older adults.
"We are humbled and grateful to receive the Margit Novak Award," said A.J. Schneider, Wheaton president. "Our relationship with NASMM has been incredibly rewarding for the past decade. We've learned a tremendous amount from this group. I'm proud we've been able to contribute to NASMM's ongoing success in some small way."