Moving Soon? Wheaton will help you transition to your new home.
Through care, consistency, and attention to detail, we'll make your move a seamless and smooth one. It's important to hire a mover who excels at providing a comfortable, hassle-free experience. Why settle for anything else? You deserve the best.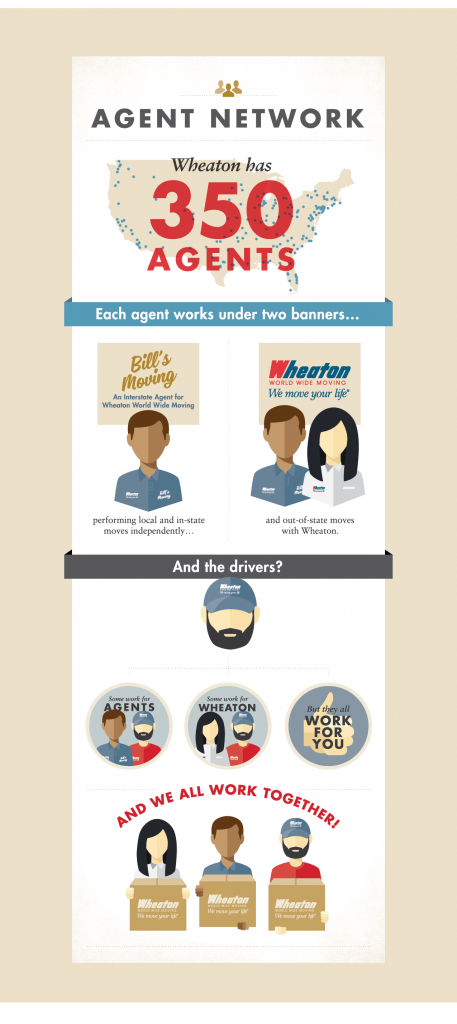 Services
Household moving services you can trust and competitive prices you will appreciate. We offer a variety of moving services so you can choose the solutions that best match your needs.
---
QUALITY PACKING MATERIALS AND TIPS
For those who like to pack on their own, we offer high quality packing materials, and will share free advice and tips to help you get the job done right. Wheaton offers only the finest packing materials to give you additional security in the knowledge that you've hired the best team with the best tools for your move. Many customers purchase our tape, newsprint, bubblewrap and marking pens to help make preparing for their move easier. In addition to typical small, medium and large boxes, Wheaton agents also offer a variety of cartons that make packing much easier.
---
WHAT TO EXPECT
You might expect the moving process to be difficult and tiresome, but since 1945 we have been helping families and companies just like you. Our processes provide you with the most efficient move possible. We are dedicated to being at your side every step of the way and making your move go as smooth as possible.
Here are a few things you can expect during the moving process.
---
REVIEWS
Hiring a moving company you can trust to transport your belongings is an important decision. We know you'll love working with Wheaton, but don't just take our word for it – check out our customer reviews.
Call 1-877-675-3856 now and find out how to save on your interstate move.
"The best service ever! I will never consider using anyone else. Simply the best!"