Older Adult Ambassador
Todd Emrick
If you or your clients are adults 50 and older looking to move, Todd Emrick is the person you want to speak with. A customer relations expert with relocation industry experience since 1997, Todd has coordinated thousands of family moves, office & industrial transfers and international relocations. Much of that time, he has been focused on customer service and relocation management; over the past decade, however, Todd has specifically focused on servicing moves for seniors and prepping Wheaton and Bekins agents for working with older adults.
As an older adult, you have accumulated prized possessions and priceless memories over the years. The last thing you want is a careless mover to destroy that legacy. Todd has been instrumental in creating a training program for movers with input from the National Association of Senior Move Managers (NASMM), so Wheaton and Bekins moving companies can be trusted to handle all the stress and leave you to enjoy your new home.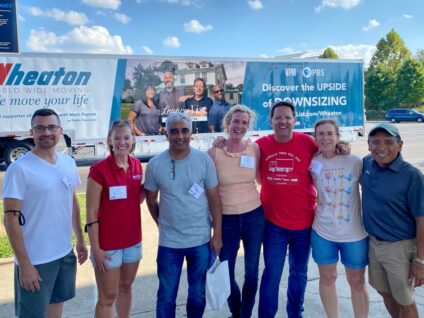 Aside from his work with NASMM, Todd has also developed deep relationships with the National Association of Retired Federal Employees, Leading Age Indiana and more. Todd travels across the country to speak to senior move managers and senior living facilities, helping them understand the moving process so they can prepare their clients. As a key contact between Wheaton | Bekins and the PBS show it supports, Legacy List with Matt Paxton, Todd often joins Matt Paxton at speaking engagements to lend his expertise in moving and working with moving companies.
If you have questions for Todd, email todd_emrick@wvlcorp.com. He is happy to help with your moving questions!
Below, watch the episode of How To Move Your Mom that features Todd talking about moving your older adult parents. With more contacts comes more complexity. Todd explains how Wheaton trains local agents specifically to work with older adults so your parents' move is less stressful.