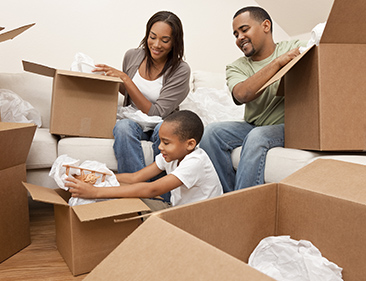 In the early stages, moving can feel overwhelming. The number of details to keep track of, the checklists, the special items that need protection—you could use a hand!
That's where Wheaton comes in. As experienced interstate movers, we know how to take the stress out of household moving by offering a wide variety of services that meet you where you are, whatever your needs. Learn more about our services by following the links below, or contact us directly.
Interstate Versus Intrastate and Local Moves
If you're planning an interstate move, Wheaton will match you with experienced residential moving agents in your current and new location, and the entire process will be overseen by a move manager. These moves are priced by the weight of your belongings, the distance they'll travel, and the number of additional services you request.
In the case of a local move, we'll refer you to one of our expert local agents. The cost of these moves are generally based on a per-hour cost for the personnel, the number of vehicles, and the number of additional services you request.
In either case, your first step is the same—contact your local agent and get started.