Becoming a Moving Agent
Join Wheaton's national network of trusted agents.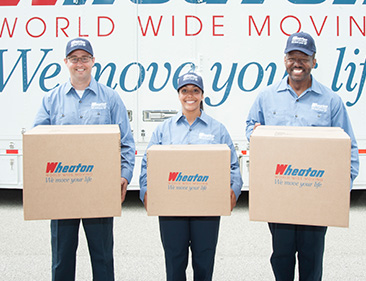 There's a reason customers choose Wheaton. Since 1945, we've built a reputation for honesty, commitment, and professionalism. At Wheaton, our agent network spans the United States and boasts about 400 members, and we've built powerful partnerships that allow us to do even more for our customers.
Wheaton Agent Opportunities
Interested in joining the Wheaton agent network? Then we invite you to find out more. You can also keep up with the latest Wheaton news here.