Get Professional Packing Services for Your Move
Wheaton Professional Movers & Packers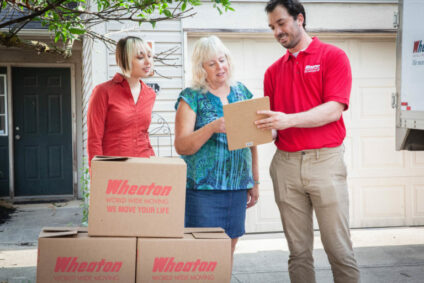 Packing can seem like a monumental task at the beginning of your move—that's why we're here to help! We can be as hands on (or off) as you'd like us to be; we're just here to ensure your belongings make it safely to your destination.
Keep reading to learn more about our packing services or contact your Wheaton agent today to get started with our moving and packing services.
Professional Packing Services to Make Your Move Simple
Packing can feel like a chore when you're moving, so why not have Wheaton's packing professionals do it? With our full-service crating and packing services, you don't have to lift a finger. We'll pack, protect and unpack your items to give you peace of mind.
Packing & Unpacking Services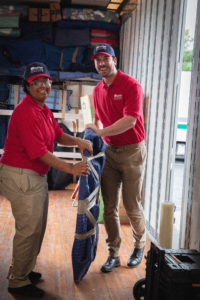 Not only do we safely and securely pack all your belongings for you, but we also load them into a moving truck, deliver them and unpack them. You can trust Wheaton's movers & packers with all of your household items, even the fragile ones!
Packing Help for Fragile Items
Maybe you don't need our services for every last little thing, but if there are items in your home that are especially delicate or fragile, consider having us pack them safely for you. We can provide the best packing material for fragile items, like special cartons for mirrors and pictures, for example.
Moving & Packing supplies for Electronics
Laptops, tablets, computers, game consoles, LED and plasma flat screen TVs—it seems as though every year, more delicate electronics come into our lives. It can be tough to know how to pack and relocate these items safely! If you're unsure of how to do so, let Wheaton take care of the packing.
Valuation Protection: When Bubble Wrap Just Isn't Enough
Wheaton's expert packers are dedicated to keeping your belongings safe. However, accidents can happen. In case of the unexpected, Wheaton offers valuation protection plans for your move. Learn more about our moving protection and insurance plans.
Packers For Moving, Packing Supplies and Everything in Between
Whether you need us to pack everything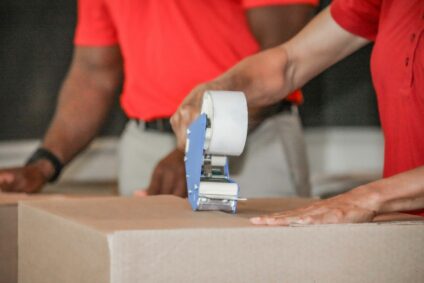 for you down to the last toiletry or you simply need some supplies, we can help. We can supply moving boxes and tape, provide tips and advice on how to pack or we can execute your move from start to finish. All you have to do is let us know what you need and we'll do the rest.
Looking for house packing services? Need to hire professionals to pack up your corporate office? If you're ready to get started or if you still have questions about our packing services, contact your local agent today.