Wheaton World Wide: Corporate Relocation Movers
Corporate Moves
From residential to military to corporate moves, every relocation has its own unique requirements. The needs and differences of each type of move are second nature to the experts at Wheaton.
We've been performing corporate moves for more than 75 years, so you can count on us to get your business up and running as quickly as possible. Learn more about our corporate moving services below or contact your local agent to get started.
Researching Corporate Moving Companies? Here's What to Look For: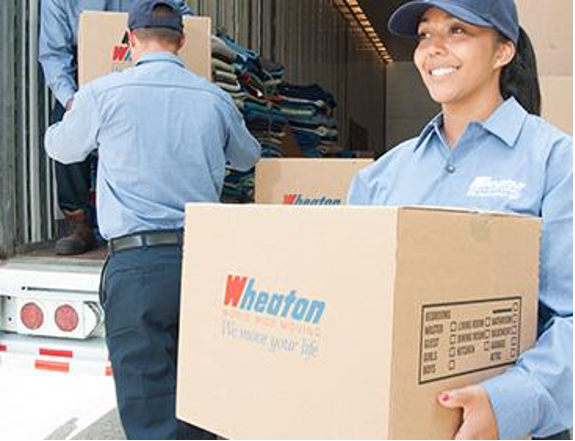 The corporate moving company you choose should have years of experience in performing corporate relocation services. A company that doesn't know the many factors, details and needs of a corporate move is not who you want in charge of your company's relocation.
A few things to look for in a business moving company:
Relocating Your Employees: Corporate Moving Services for HR Professionals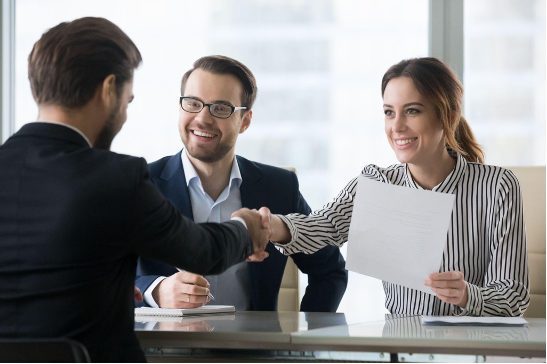 Corporate Relocation Management Services
With a network of nearly 400 of the highest quality interstate agent service providers, we are uniquely positioned to help relocate your employees just about anywhere in the United States. We will work closely with you and your employee to make sure the relocation is successful, whether your employee is moving across the country or across the globe.
Benefits of Choosing Wheaton When Moving an Employee
We're not just a corporate mover—we're a full-service planning partner. That means from start to finish, we'll be at your employee's side. Plus, as a corporate customer, you receive the industry's most competitive pricing and best performance guarantees. We're also one of the only corporate moving companies to be employee-owned, which means that every Wheaton employee has a vested interest in a successful move.
Corporate Moving Partnerships
Wheaton has strong relationships with relocation management companies, independent move managers, brokerage firms and other third parties.
Corporate Moving Services for Employees: Relocating for Work
A work-related relocation is usually a time of celebration—maybe you're moving because you got a great new job, or maybe you've just received a promotion. Like any move, though, it also comes with a fair share of challenges. That's why we're happy to help. We hold ourselves to the highest quality standards, whether you're making an interstate move or an international one.
Relocation Benefits
Be sure to find out whether your company has a deal with Wheaton that might entitle you to special relocation benefits. If they do, we'll make sure you receive them right away. If your company doesn't currently work with Wheaton, let us know, and we'll contact them and explain the advantages of working with us.
Working with a Moving Company as You Relocate for Work
Our move coordinators and managers ensure that the quality of your move meets our high standards. Move managers work from our corporate offices to help manage every aspect of your move, from start to finish, and they'll act as your advocate throughout the process. You'll also work with your local agent, who will help get the ball rolling and can also help answer questions about the process in greater detail.
We're Your Full-Service Moving Partner
At Wheaton, we help employees relocate all over the United States, and we'll use our experience to ensure that every detail is taken care of. Let Wheaton sweat the small stuff, from full packing services and handling specialty items to delivery. We can also address your storage concerns, and our protection plans to add an extra layer of security to your move.
Get Started with Wheaton's Corporate Moving Services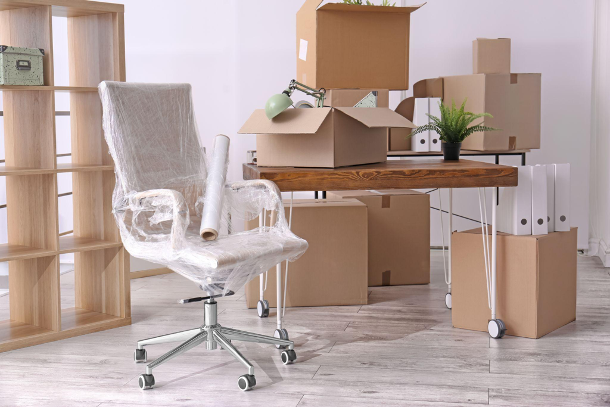 There are a lot of corporate relocation companies out there… but none that are as passionate and knowledgeable as Wheaton! We get that the corporate moving process can seem complicated. Moving a company or business is a huge task! The experts at Wheaton can take the load off your shoulders by executing a hassle- and stress-free corporate relocation to give you peace of mind. If you're ready to get started with Wheaton's corporate moving services, contact us today!
Frequently Asked Questions About Our Corporate Moving Services
How Can Wheaton Help HR Professionals?
Wheaton works closely with human resource professionals across hundreds of industries to ensure worry-free reWheaton works closely with human resource professionals across hundreds of industries to ensure worry-free relocation services. From valuation protection and information to international moving information and total quality assurance, we've got you covered.
What is the Best Way to Maintain Employee Productivity During an Office Move?
Assemble a moving team, plan a convenient moving date, encourage employees to help out, allow employees to work from home and hire a professional moving company. Learn more about how to maintain employee productivity during an office move!
How Do We Get Rid of Office Electronics During a Corporate Move?
You have a number of options when it comes to getting rid of outdated or unnecessary electronic devices, including bYou have a number of options when it comes to getting rid of outdated or unnecessary electronic devices, including buyback programs, donating, manufacturer take-back, recycling, reselling and more. With all these options, you don't have to let aging computers slow down your business. Learn more about how to get rid of your electronics during a move so you can upgrade to the next big thing!
What is Corporate Relocation?
A corporate relocation company, like Bekins Van Lines, is a business that is hired by your employer to help with your employee relocation. At Bekins, we can help move new or existing employees. Whether you're an employee moving locations or a business moving an employee, we cover all the bases; not only do we offer all the moving services, we work with real estate agents to make sure you find that home that's just right.
How Does Corporate Relocation Work with Bekins?
With your local agent and Bekins move manager at your side, you will have assistance throughout every step of your corporate relocation. Our goal is to take as much moving stress off your shoulders as we possibly can. We ensure all your belongings arrive in the right place at the right time, damage-free. Get started by asking your employer if they already have an agreement with Bekins—if so, you may be entitled to a specialized set of relocation benefits. That said, even if your company does not have an agreement with us, we are happy to talk with you to explain the benefits of moving with us and get started with your corporate relocation.