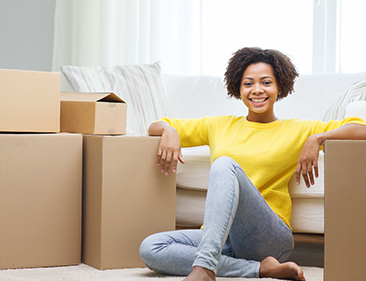 You care about your employees, and it's important to you that their relocation is as worry-free as possible—not just for your sake, but for theirs. At Wheaton, we know how complicated it can seem, which is why we're with you and your employees every step of the way. Learn more about what we offer for corporate relocations below, or contact your local agent to get started.
A work relocation involves a lot of moving parts, but Wheaton's corporate relocation services ensure that the details are taken care of. A move manager will provide a single point of contact throughout the whole process, making what could feel overwhelming instead stay worry-free.
When you relocate an employee, it's a big deal, and something to be taken seriously. At Wheaton, we work with HR professionals every day to ensure their employees are taken care of and moved successfully. From packing to delivery, our move managers will ensure that the relocation is a happy one.