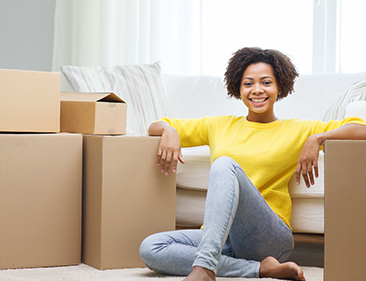 You care about your employees, and it's important to you that their relocation is as worry-free as possible—not just for your sake, but for theirs. At Wheaton, we know how complicated it can seem, which is why we're with you and your employees every step of the way. Learn more about what we offer for corporate relocations below, or contact your local agent to get started.
A work relocation involves a lot of moving parts, but Wheaton's corporate relocation services ensure that the details are taken care of. A move manager will provide a single point of contact throughout the whole process, making what could feel overwhelming instead stay worry-free.
When you relocate an employee, it's a big deal, and something to be taken seriously. At Wheaton, we work with HR professionals every day to ensure their employees are taken care of and moved successfully. From packing to delivery, our move managers will ensure that the relocation is a happy one.
---
Frequently Asked Questions:
How can Wheaton help HR professionals?
Wheaton works closely with human resources professionals across hundreds of industries to ensure worry-free, expert relocation services, including valuation protection and information, international moving information, and total quality assurance. Learn more about how HR resources!
How to maintain employee productivity during an office move?
Maintain employee productivity by assembling a moving team, planning a convenient moving date, encouraging employees to help, allowing employees to work from home, and hiring a professional moving company. Learn more about how to make your office move a success!
How do we get rid of office electronics during a corporate move?
You have a number of options when getting rid of outdated or unneeded electronic devices, including: buyback programs, donating, manufacturer take-back, recycling, and reselling. Don't let aging computers slow your business down. Learn more about how to get rid of electronics so you can upgrade to the next big thing!