Commercial Moving Companies:
Relocating a Business is Complicated. We Can Simplify It.
At Wheaton, we have experience moving corporate customers across a variety of industries. Moving commercial companies can often include moving special, sensitive and expensive commodities.
If you need help with moving office equipment or transportation logistics involved in your commercial move, then Wheaton is the company to call.
What kind of commercial business moving services does Wheaton offer?
Aside from hazardous materials, we can handle just about any type of move. We have experience moving hospitality, commercial, industrial businesses and more. A few examples of items we often move include: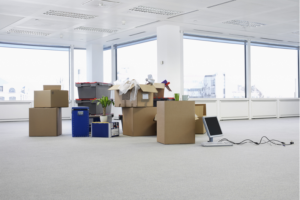 Medical equipment transportation
Heavy machinery transportation
Office equipment
Computers and IT equipment
Store fixtures
The Commercial Moving Process: Have a Stress-Free Business Relocation
We have the commercial moving equipment to make the relocation process hassle-free. Wheaton takes care of the loading, unloading, protection and transportation of your commercial equipment. Commercial services we offer include:
1. WHEATON LOGISTICS SERVICES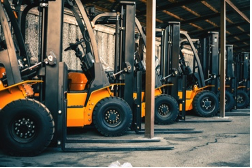 Business equipment tends to be particularly difficult or complicated to move. That's why Wheaton Logistics Services (WLS) offers complete, professional loading services, utilizing air-ride trailers that come equipped with straps, decking material, furniture pads and more.
We know logistics is more than simply loading a truck—it also means coordinating delivery to bring commodities on schedule and honoring date commitments. Wheaton will confirm these commitments in writing and coordinate with you prior to your driver's arrival.
2. MEDICAL EQUIPMENT AND LABORATORY TRANSPORTATION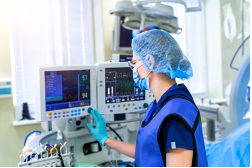 Medical equipment and laboratories with biological substances are often time and temperature-sensitive, and you need a mover that understands how crucial it is for these commodities to arrive unscathed. At Wheaton, we have experience in loading, packing, securing and unloading sensitive medical devices and equipment.
If you need your medical or laboratory equipment moved, there is no better option than Wheaton. Our expert team can move your stuff safely and get your business up and running as quickly as possible.
3. MOVING OFFICE EQUIPMENT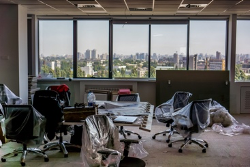 When you're undergoing a corporate relocation, it can be stressful. In the digital age, office equipment isn't confined to filing cabinets and desks. Oftentimes, moving your office means moving computers that contain crucial information necessary for your business to function.
Wheaton understands the complexities of moving office equipment, and that's why we make sure to carefully load, secure and unload your office (and industrial) equipment. We have office moving equipment for any type of business.
Commercial Moving Companies Near Me: Where Does Wheaton Offer Commercial Moving Services?
Wheaton has agents all over the country. So, no matter where your business is moving to or from, we have the commercial moving equipment, capacity and agents to handle your move.
Get in Touch with Wheaton: Business Moving Help, Commercial Moving Supplies and More!
If you still have questions about whether Wheaton is right for you, check out our partnerships page to see some of the other organizations we work with. You can also review our legal information for your own peace of mind.
When you're ready to request a competitive quote or to ask any questions contact us online or call us at 1-866-663-4858. We look forward to making your move a success!
Frequently Asked Questions
The cost of your commercial move depends on how far your company is moving, the weight of your items and the type of items or equipment you need moved. To get a quote and learn more about our commercial moving services, get in touch with your local Wheaton agent!
Wheaton has a solution for every commercial move. Moving equipment requires unique considerations, safety procedures, moving supplies and expertise. Luckily, Wheaton has that expertise. We can handle hardware, vehicles, heavy commercial equipment and more. Wheaton is the company to call!
Keep your restaurant relocation on track by enlisting experts to inspect details, understanding and following your lease terms, and creating a realistic timeline. Contact Wheaton to set up a professional and efficient restaurant relocation through our hospitality experts. Learn more!
Start by obtaining the permits and licenses you need in the new location. It's also important to make sure you send out the word of your shop's move. Use social media to let your followers know where to find you. Before you open your doors to the public, spend a day or so in the office evaluating the internet speeds and connection issues. Once you're open, host events in your shop's new location to build a sense of community. Learn more!
Commercial moving services include relocating office equipment, furniture and belongings to a new commercial location. Wheaton has experience moving IT equipment, office furniture and supplies and more. If you have specialized equipment and items that need to be moved from your business, Wheaton can help.
This is a carousel. Use Next and Previous buttons to navigate
What People are Saying About Wheaton

Awesome company! The moving crew was very professional and treated all of our belongings with respect and care.  Would highly recommend them for anyone that needs to be moved.

Very professional movers/driver and great with communication. They handled things impressively. Highly recommend them. I plan to use them again for any move in the future
I wish I could give a 10 star!!
Back to Top