Your Go-To Full-Service Moving and Storage Company
If you're looking for a full service mover, you're in the right place! From packing to storage to delivery, we can do it all. The best way to make your move go smoothly is by getting help from the experts at Wheaton World Wide.
What Do Full-Service Movers Do?
Wheaton World Wide is a full-service moving company. That means we take care of every single step of your move. Sure, you can always opt for utilizing just one or two of our moving services—however, full-service moving is perfect for those who are extremely busy or prefer to be as uninvolved in the relocation process as possible. When you do a full-service move with Wheaton, you can expect the following perks and services:
An assigned and dedicated move manager
Loading, transporting and delivery/moving services
We take on all the heavy lifting so you can focus on making your new house a home. Ready to get started? Get in touch with Wheaton today! If you still need to learn more, keep reading about our services and offerings.
Types of Full-Service Moves
Our relocation services are available for many types of moves. So, whether you're looking for a full service residential moving company or you need assistance with your office relocation, we can help. Our types of full-service moves include but are not limited to:
Ready to get started? Get in touch!
What are the Benefits of Hiring a Full-Service Moving Company Near Me?
Moving can feel overwhelming. However, when you hire a full service moving company like Wheaton, you let the professionals take on the brunt of the work. When you work with Wheaton, you can be confident that:
Your belongings will stay safe.
You'll save time and money in the long run.
Wheaton will take care of the packing and unpacking.
You'll avoid painful moving injuries.
You can focus on you, your family and your new home.
Ready to Get Moving? Receive Your Full-Service Moving Quote!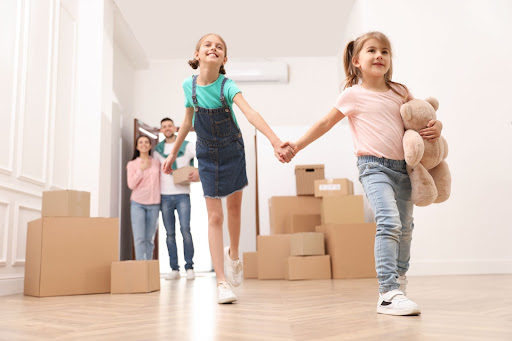 There are a lot of full service moving companies out there—but none as reliable as Wheaton!  With us, you can be confident that every single one of our services will be done with care. Our entire moving team is passionate about making your move as hassle-free as possible.  Contact Wheaton today or get an estimate for your move!
Frequently Asked Questions
Full-service moving services provide assistance from the start to the finish of your move, rather than just having one or two relocation services. From move planning to packing to loading to delivery, the moving team at Wheaton is here to help.
Your full-service moving cost will depend on the distance of your move and your belongings. To figure out what to expect for the price of your Wheaton relocation, get a ballpark estimate today!
Yes! When you move with Wheaton, we cover every aspect of your relocation from start to finish. We will pack, deliver and unpack your belongings. Plus, your Wheaton move manager is available to make sure everything goes smoothly and that you're in-the-know along the way.