Giving Back – Social Responsibility
Your Community. Our Commitment.
Wheaton isn't just a moving company—we're a team of people, caring individuals concerned about the welfare of future generations. Because of that, we feel compelled to help make our communities healthy and vibrant, as well as environmentally sustainable. To that end, we take an active role in our community, from working with charitable organizations to making important decisions about our environmental impact.
Committed to families
Wheaton World Wide Moving is incredibly humbled to support children with critical illnesses and their families through fundraising efforts such as silent auctions, pony rides, and truck pull events (read about the Nashville Truck Pull and the Indy Truck Pull).
For families with a child battling a critical illness, schedules often become filled with doctor appointments, hospital visits, and medical treatments. Give Kids The World Village, a nonprofit resort in Central Florida, offers these families week-long, cost-free vacations to take a much-needed break and spend time together.
The van line sponsors horseback riding at the resort's "Keaton's Korral," allowing children of all abilities to experience the joy of riding a horse during their vacation.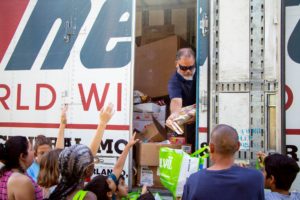 "At Give Kids The World, guests can forget about the day-to-day challenges they face and just laugh and play together as a family," said Jessica Mueller, Give Kids The World spokesperson. "Keaton's Korral is one great example of the joys they can experience during their stay."
In fact, that focus on family and changing lives for the better is what drew Wheaton to get involved with the nonprofit.
"We were inspired to sponsor horseback riding at Give Kids The World when Keaton, a Give Kids The World wish child, spoke at our annual partnership conference," said
Mark Kirschner, Wheaton World Wide Moving CEO. "The attraction is called Keaton's Korral because of the boy's passion for the nonprofit and the impact it had on his life."
Visit our donation page here to help us support Give Kids The World. If you're in the Indianapolis, Ind., area, visit indytruckpull.com to find out information about our next fundraising event and sign up as a participant, volunteer or sponsor. Watch the Indy truck pull event video for a better understanding of the event.
Committed to the Fight Against Hunger
Wheaton is committed to helping the fight against hunger through our relationship with Move For Hunger. For 75 years, Wheaton has been dedicated to helping families move. We often see unwanted items being thrown away, including non-perishable food. When one of our agents came to us with the idea to create a concentrated effort for moving agents to collect that food and deliver it to food pantries instead, we jumped at the chance to start the cause.
There is no better way to give back to the community you've called home than donating non-perishable food items. It's as easy as:
Setting aside items you're planning to donate
Notifying your Wheaton representative
Leaving the rest to us
Your Wheaton representative will arrange for delivery of boxes to collect your donated items as well as make arrangements to pick up the items and transfer them to a local food bank.
For more information about our program, and to learn whether your local Wheaton agent participates, please contact your Wheaton representative. To learn more about Move For Hunger please click here.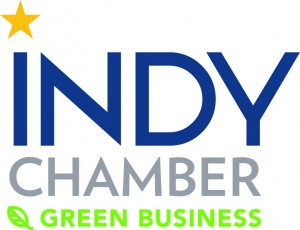 Environmental Sustainability
Every single day, Wheaton has hundreds of agents active across the United States, and we see that as a huge opportunity to have an environmental impact. Our goal is to reduce our environmental footprint, and we take seriously our commitment to being a green company. How?
By recycling thousands of pounds of cardboard cartons, utilizing thousands of efficient compact fluorescent light bulbs in our warehouses, and upgrading our appliances to more energy efficient models. We also use recycled paper and eco-friendly inks on our documents and collateral materials. This commitment to going green is just part of the reason so many people choose Wheaton.
In fact, we've worked so hard at going green that we've been recognized as an official "Green Business" by the Indianapolis Chamber of Commerce. Contact us today to begin your green move with Wheaton.