Household Moves
Household Movers You Can Count On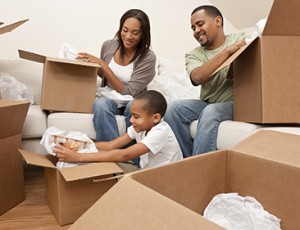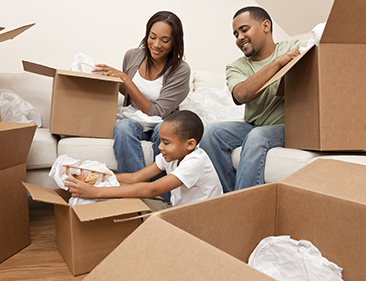 Moving involves a number of steps—some of them are complicated and some minuscule. Yet moving is an exciting time of transition and new opportunities.
So, why would you want to be bogged down with fitting odd-shaped dishes into a tiny box when you could be determining the final paint color of your new kitchen? Why figure out which hotel parking lot is big enough to fit a moving truck when you have to find the best new school for your children?
With the help of Wheaton World Wide Moving, you don't have to worry about all of the small details. Our household moving services take care of all of the problems that could arise in the move and resolve them so you don't deal with distractions. Trust us to simplify your move.
Household Moving Services You Can Trust
Wheaton World Wide Moving specializes in household moves. Having moved thousands of customers over the years, we offer competitive services that provide the help you need most. You can choose from our services to receive assistance with tasks such as:
Moving small to large homes
As soon as you call us, a local Wheaton agent will help you plan all of the details of your move. We have a network of 350 moving agents throughout the United States with years of experience helping homeowners like you with their household move. We provide accurate estimates on all of our services, ensuring you know about and approve every cost you receive. Our affordable moving services allow anyone to make their move less stressful.
Call Our Expert Household Movers to Make Your Move Easier
When you need help to plan and execute your move, Wheaton moving agents are the movers to trust. We offer comprehensive moving services to make moving within your state simple. Call 1-800-248-7962 today to explore all of our moving options and visit our Find a Local Agent page to find a local moving agent in your area.
---
Frequently Asked Questions:
Does Wheaton Supply Packing Supplies for My Move? 
Yes. Wheaton provides everything you need for your move from packing supplies to packing services to delivery. We can also supply packing materials for your move even if you aren't using our services. Our number one goal is making sure your move is hassle-free.
Can Wheaton move me locally?
Wheaton World Wide Moving has a nationwide network of agent partners throughout the United States to help you with your local move. Find A Local Agent near you!
How should I stage my home for a move?
How can I make moving fun for my kids?
To make moving fun for your kids, bring them house hunting with you, let them pack their own special box for the car, give them a job or a task, or do something special on moving day, like order their favorite pizza. Read more!
Can Wheaton Move Heavy Items From My House?
Yes. Wheaton World Wide can move belongings no matter their weight or size. From pianos to large artwork to cumbersome furniture, our moving experts can get your stuff to your new home without damaging your belongings or the surrounding area.