Get Your Move On
Priority Moves with Wheaton
If you need your move performed quickly, Wheaton's Priority Relocation Service is the perfect option for you. This premium service is a great choice for families who want our fastest, most secure moving experience for their smaller shipments.*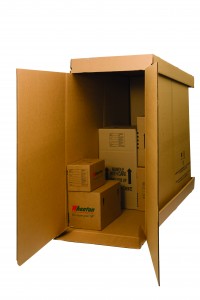 With our Priority Relocation Service, you can expect:
• Expedited service
• On-time delivery – and if we're late we'll pay you up to $100 per day**
• Nobody else's belongings will be in the lift van – it's dedicated only to your move
• Year-round availability, even during peak moving season
• Packing and unpacking services, if requested
• Replacement valuation protection available
• The same friendly, professional service our customers have come to expect from our brand
Request an in-home estimate to see how Wheaton's Priority Relocation Service delivers.
* Available for shipments weighing 6,000 lbs. or less
**Subject to a 3,500 lb. minimum
What People are Saying About Wheaton

We've had great experiences with Wheaton World Wide Moving. We've used them for 5 moves now!
Scott -July 27, 2021