Have you ever been driving around one of the mainland states and seen a car with license plates from Hawaii? You may have wondered "How did that car get here?" or "How much does it cost to ship your car from Hawaii?"
For people moving to or from Hawaii, moving their vehicles when they relocate is a major consideration-and a big expense. Auto shipping rates to the 50th state start around $1,000 for West Coast residents and increase to $2,500 or more for people living farther east.
You don't have to be moving across an ocean to wonder about the best way to get your car from your old house to your new one.
Most people face questions about how to transport their vehicle during a move. To simplify the decision for you, in this blog we cover the pros and cons of all the major auto moving options.
Drive It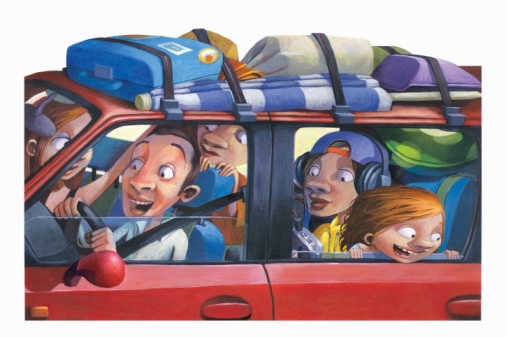 For many people who are moving, this is the obvious and easy solution for getting their car to their new home. The movers pack a van with your stuff and head to your new house, and you take off in the same direction in your own car.
If you're driving yourself, you'll want to plan your trip and budget for it. You should estimate how much you'll spend on these typical road trip expenses:
Pre-trip vehicle checkup. Don't skip this! It costs you more up-front, but it could save you a lot of time, money, and stress by preventing your car from breaking down in unfamiliar territory.
Gas. Calculate your car's average highway gas mileage and the distance from your old house to your new one. You should also look up current gas prices in major cities along the way, since they can vary widely.
Food. If your new home is more than a few hours away from your current one, you'll most likely eat on the road. Plan to stop every 3-4 hours for a snack or a larger meal.
Lodging. Extra-long moving trips could cover several days, so book hotel rooms along your route in advance.
Tow It
Do you need to move multiple vehicles? You might be able to tow one car behind another.
If you choose this option, make sure the towing vehicle has plenty of power. It may have to tow the other vehicle up steep slopes.
Plus, both vehicles might have a few of your extra belongings stashed inside, which adds extra weight.
You have two main options for vehicle towing trailers:
A tow dolly. This type of vehicle trailer lifts a car's two front wheels off the road. Tow dollies are usually less expensive. They work well for small- to medium-sized front-wheel drive cars.
A car carrier. This type of trailer sits under the entire car and uses its own wheels. It's a more reliable option for long distance moves.
Maybe driving to your new house isn't a possibility. You might need to be in your new city right away or dread the thought of driving cross-country with young kids and feisty pets. In that case, you should investigate the other car-moving options below.
Ship It
This is the main alternative for people who choose not to drive their cars when they move. You can shop around for quotes or talk to your local Wheaton agents about rates for shipping your car.
Before you call for quotes, you need to gather information that will help each company give you a more precise estimate. Figure out the approximate weight of your car, the distance between the starting point and destination, and the dates you plan on moving in and out. You should also ask your car insurance agent whether your policy protects your car in transit.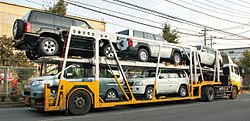 When you call for quotes, be sure to ask:
What the pick-up and drop-off options are. Shipping companies may offer to pick your car up at your house and deliver it right to your new front door. This is more convenient, but it likely costs more, too. Alternatively, you may have to take your car to a terminal and pick it up from a different terminal.
Whether shipping is open or enclosed. A car-shipping company may move your vehicle on an open-air truck, like those you've seen carrying multiple cars to dealerships. You might be able to select an enclosed truck, which gives your car better protection from weather and road hazards. But, enclosed car shipping costs about 60% more.
What the company's insurance policy is. Even with a reputable company, your car might meet problems on the road that cause damage. That's why you should ask about this, regardless of the protection your personal auto insurance policy offers.
Store It
If your move is only temporary, storing your vehicle may be a better option than moving it with you. People find this option feasible when they face military deployment or a short-term relocation overseas for work.
Call local storage facilities and ask about their rates and amenities for long-term vehicle storage. You don't need anything fancy, but you'll want a secure location where your car won't be vulnerable to theft, exposed to the elements, or likely to sustain damage.
Sell It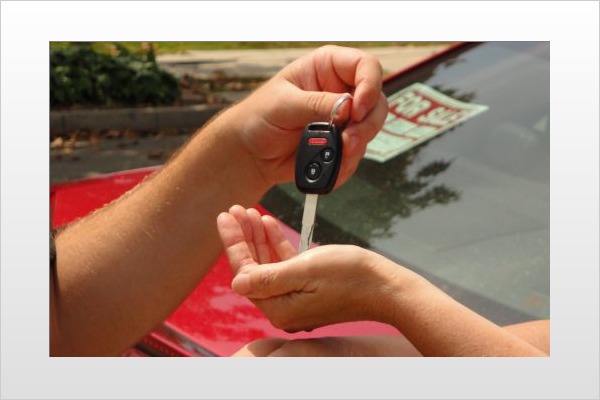 If none of the above options appeal to you, you can always sell your car. This is usually a last resort, but it can be a good choice in certain situations. Maybe your car is old and unreliable. Perhaps you're planning on buying a new car soon anyway. You might even be worried about tougher emissions and safety standards in another state. In those cases, selling your car might give you the least hassle.
Now that you've seen all your options, it's time to decide what you'll do with your car when you move. Consider your situation and choose whatever works best. You may have to compare pricing on several options (for example, driving versus shipping).
Once you decide, call a moving company to help you move everything else.