You're about to embark on a great adventure. You're leaving the community you knew behind and stepping out into the unknown. You'll meet new people, see new places, and make new memories. Perhaps you have a career change ahead of you. So why do you feel stressed, anxious or even frightened?
It may be that you've developed a form of situational depression around your life change. Unlike clinical depression, situational depression is triggered by your immediate circumstances – like a big move. Fortunately, the impact of moving on mental health is often temporary. We'll help you learn to take care of yourself during and after your move.
5 Signs of Depression
Depression can manifest in different ways. Often it looks more like lethargy than sadness. You may not even realize you're depressed until someone points it out.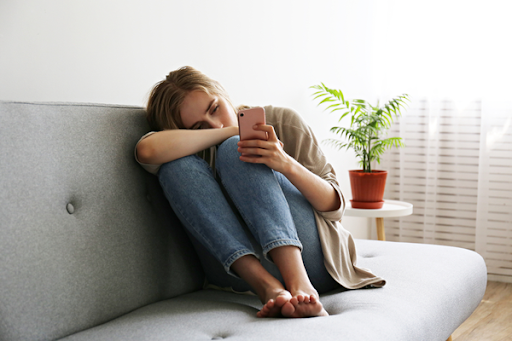 Here a five relocation depression symptoms to look out for:
Anxiety/ Restlessness
Mood swings
Lack of interest in normal activities
Appetite/ sleep Changes
Difficulty focusing
If you notice that you exhibit some of these symptoms, it may be due to circumstances around your move. Moving and mental health can be closely linked and a big move may impact your health.
Why a Move Brings on the Blues
A move can make you feel blue for any number of reasons. Common reasons include:
Stress. You relocated because of a stressful situation, like a lost job, a divorce or a death in the family. You may have also lost your home to a bankruptcy or a disaster. Or maybe the stress of moving your family and all your belongings to a new home is simply too much stress, itself.
Isolation. You've left your support system behind. Your support system consists of your family, neighbors and close friends, as well as anyone you interact with in your community. Your church, job or other organizations could also count as your support system. Without this system, you may be left feeling vulnerable.
Confusion. You feel confused and lost because of the new culture in your area. Even if you anticipate cultural differences before your relocation, they may still shock and frustrate you – especially with a long distance move. You won't feel as comfortable among the unfamiliar as you did in your old community.
No one adjusts to a new life instantly. Even if you move somewhere exotic like the Caribbean, there are likely going to be growing pains. You're not alone in having a difficult time. Take the time for self care, even if it feels pointless or overwhelming.
Dispel Those Moving Blues: Tools for Managing Depression
Depression often hits us unexpectedly and the moving blues are real. Whether it's before, during or after your move, it's important to take care of yourself. None of the strategies below will give you an instant cure. Moving on from depression takes time and your recovery may take months or even years.
Below are proven ways to combat depression after moving. Use them as a starting point and follow up with a mental health professional when you need it.
Stay Organized
Being in control of your move is a great way to keep your anxiety in check. Plan your transition well in advance, as much as possible. Begin packing, hire a mover and start to get to know your new destination. The more on top of things you stay, the easier your adjustment will be.
Keep in Touch With Family Members and Friends
Just because you no longer live near your support system doesn't mean you have to live without it. Those people still care about you, and they want to see you happy. Staying connected keeps us grounded and reminds us of what's important.
Meet New People
Meet your neighbors. Say hello to people at the grocery store. Join a church congregation, a club, a fitness class or some other organization. Social anchors can have a significant positive effect. You'll soon start to feel like you belong. Don't be afraid to look into support groups. There are more people out there struggling than you realize, and understanding their struggle can help you with your own.
Keep Your Old Routine
Routine reassures your brain that you haven't landed on an alien planet. It surrounds you with the familiar and keeps you centered. So stick to your routine as closely as possible. Get up and run errands at the same time you would normally do so. If you used to exercise, walk the dog, go to the movies or work on a hobby, do that on a regular basis as well.
Recreate an Old Space
Decorate your new home to reflect the way your old home looked. Familiar spaces comfort us and can help improve your mood. When you start to feel in a slump, spend some time in your special space doing the things you enjoy.
Seek Help
There's no shame in seeking professional help. Therapy, support groups, medication and self care are all ways to combat serious depression. The only risk is that you might feel better, sooner.
NAMI is a great organization that connects people to mental health resources. Don't be afraid to reach out. Sometimes the most comforting thing is to learn you're not alone. You need to look after your mental health just as you would your physical health.
We Help Ease The Moving Out Blues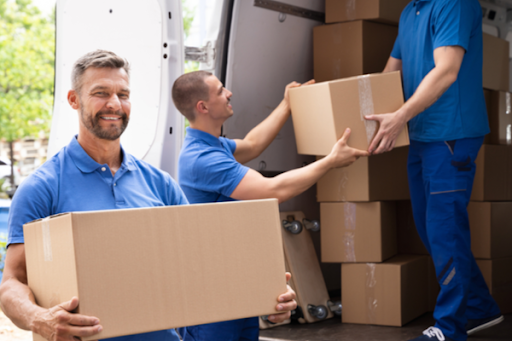 Wheaton is committed to taking the anxiety out of your move. Studies have shown that planning ahead reduces stress. From the moment you contact your Wheaton moving agent, you're in good hands. We help with moving at every step from planning and packing to driving across the country. Get in touch with us today for a free estimate. Let's start your successful move and leave those new house blues at the door.