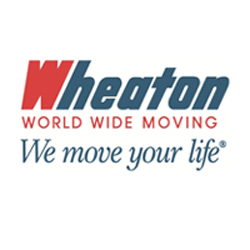 INDIANAPOLIS – Wheaton World Wide Moving recently named Kelly Rynearson to the new position of Training and Development Manager. Rynearson will be responsible for successful execution of training and development initiatives designed to inspire Wheaton agent partners and drivers to achieve high quality standards.
Rynearson has more than 15 years of experience in curriculum development and training. She will develop and deploy learning solutions for identified participant groups, while planning and implementing training schedules and delivering on-site training to agent partners and drivers.
"We're excited to have someone with Kelly's vast background and knowledge join our team," said A.J. Schneider, Executive Vice President. "Kelly will bring our van line and agency network to the next level when providing quality moving services for our customers."
Rynearson graduated from Purdue University with a Bachelor of Arts degree in professional writing, and earned her Master of Arts in English from the University of Indianapolis.
About Wheaton World Wide Moving, Bekins Van Lines and Clark & Reid
Wheaton Van Lines, Inc. is one of the world's most highly regarded providers of transportation services. Wheaton Van Lines owns three household goods relocation brands, Wheaton World Wide Moving, Bekins Van Lines and Clark & Reid. The van line is the fourth largest household goods carrier. Headquartered in Indianapolis, Ind., the Wheaton, Bekins and Clark & Reid brands offer private and corporate domestic and international household goods relocation services as well as special commodities and logistic services. The United States Military is also one of the company's largest customers. Wheaton Van Lines, Inc. is partner to approximately 340 Wheaton, Bekins and Clark & Reid agents nationwide. To learn more, visit www.wheatonworldwide.com, www.bekins.com, or www.clarkreid.com.