INDIANAPOLIS
– Announced recently at Wheaton's 62nd Annual Partnership Conference in San Antonio, Texas, Breda Moving Co., Inc. was awarded top agent honors as Wheaton World Wide Moving Agent of the Year. The award is given to the interstate agent for Wheaton World Wide Moving that exemplifies founder Earnest S. Wheaton's philosophy of putting customers first and the characteristics of quality, professionalism, empathy for customers, fellow agents, drivers and Wheaton employees.
Established in 1973, Breda Moving Co., Inc. has been a Wheaton interstate partner since 1991. The family-owned and operated company has earned Wheaton's Total Quality Commitment (TQC) award for quality performance every year since the establishment of the award in 1993. Breda Moving is a certified ProMover through the American Moving & Storage Association and is a member of the Illinois Movers' & Warehouseman's Association.
"The Breda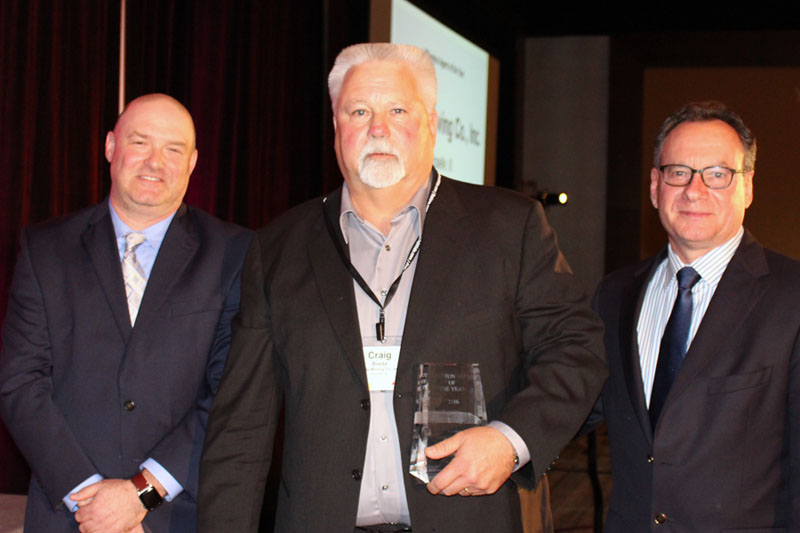 family's success comes from their work ethic and dedication to the customer," said Mark Kirschner, CEO of Wheaton World Wide Moving. "Breda Moving's focus on exceptional quality has led them and Wheaton to be a trusted name in the Chicago area. We're proud to have them as an interstate partner for Wheaton World Wide Moving."
Serving the Chicago area, the company offers 17,500 square feet of warehouse space at its main location at 805 Dave Pate Dr. in Roselle, Ill. Breda Moving can be reached at 630-894-0265, 800-668-3612 or online at www.bredamoving.com.
About Wheaton World Wide Moving 
Wheaton Van Lines, Inc. is one of the world's most highly regarded providers of transportation services. Headquartered in Indianapolis, Ind., the Wheaton brand offer private and corporate domestic and international household goods relocation services as well as special commodities and logistic services. The United States Military is also one of the company's largest customers. Wheaton operates through the use of an agent network with over 350 agents across the United States and covers 95 percent of the market.