From safely navigating slick roads to calculating an arrival time based on weather conditions, moving in the rain or snow comes with challenges. If the weather forecast for moving day isn't sunny and dry, it's important to waterproof your belongings.
Whether you're moving a mattress in the rain or transporting boxes in the snow, a little bit of precipitation makes the process a lot more challenging. That's why we created a list of six tips for moving in the rain and snow.
Moving in the Rain or Snow? Here are 6 Tip for Waterproof Packing
Don't let the rain or snow bring you down on moving day. Follow our tips for waterproof packing to get peace of mind during your move.
1. Invest in High-Quality Furniture Covers and Moving Tarps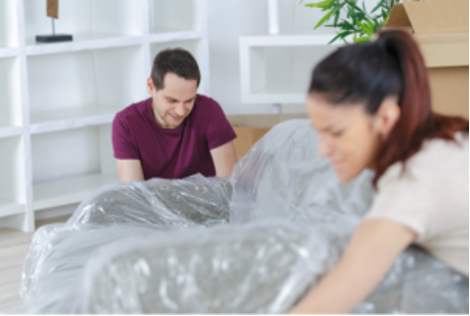 In wet conditions, it is important to cover all your large furnishings and valuable items. Here's how to cover furniture while moving:
You'll want a plastic cover for your mattress and favorite upholstered chair. Cover them securely to ensure the pieces don't get wet.
Wood furniture and other hard materials are also vulnerable to water damage. Moisture can warp these furnishings permanently, causing them to bow or expand. Disassemble your furnishings, and cover each piece individually. If you can't find a tailor-made cover for each item, create your own using a moving tarp or plastic drop cloth.
2. Clearly Label Vulnerable Items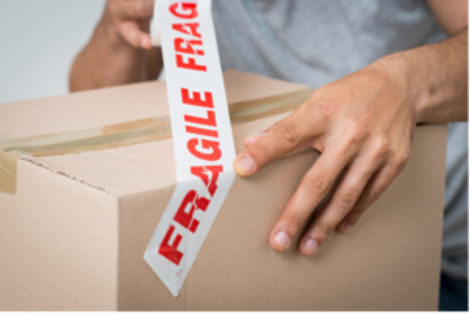 Because items need to be carried to the truck and loaded up by people, there's a high possibility of water or snow being tracked onto the truck bed during the process. As you go through your boxes and label them "heavy" or "fragile," also include a label for items that absolutely cannot get wet. "Keep dry" or "don't get wet" both serve this purpose.
You'll want these items packed on top of other items but away from the exterior walls, if possible, to avoid any water on the floor and any condensation on the sides of the truck.
3. Place Linings Inside Your Containers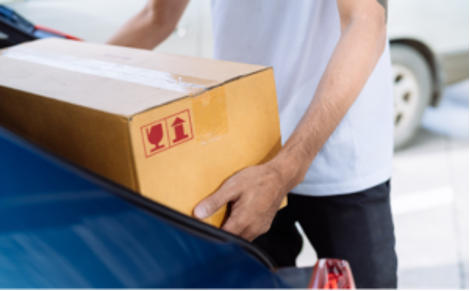 For belongings that are not packed in something waterproof, line the containers with drop cloth or heavy-duty trash bags to minimize water intrusion. Put your lining of choice into the box so it covers the bottom fully. Fill the box with items and fold the sides of the lining over the contents.
Finish by folding the edges of the lining together and taping them down with packing tape.
If lining doesn't work for one of your boxes, place smaller items in sealed plastic baggies, package medium-sized belongings with trash bags and wrap large items with plastic drop cloths.
4. Plan for Wet Travel Conditions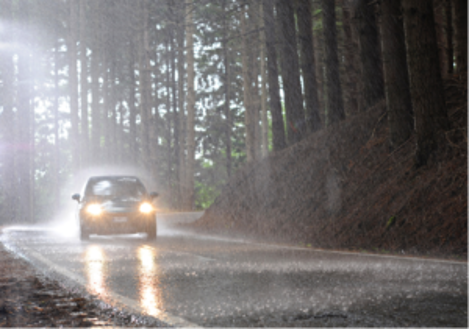 As mentioned in section three, moisture can appear in many places during a rainy or snowy move. As you pack, think about situations where water could pose a risk to your belongings other than when the boxes are going to or from the truck.
Collect tarps, drop cloths or moving blankets so you can cover the bed of the truck, the floors of your home or the tops of certain items to provide more water protection.
Are moving blankets waterproof?
Moving blankets are not typically waterproof. However, many of them are made with materials that are water resistant. Any water resistant moving blankets will have "poly" in the name (polyester or polypropylene, for example).
5. Reinforce Weak Boxes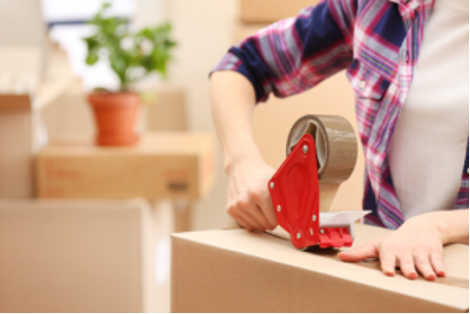 As you pack, assess the structural integrity and waterproof nature of each box and container. You can reinforce boxes that might bend or break by layering packing tape around the corners.
You can make all your containers, including plastic tubs, more waterproof by covering any openings with plastic and taping it securely. For this purpose, you can use lightweight plastics like garbage or grocery bags rather than the more heavy-duty plastics recommended for other tasks.
6. Wear the Right Shoes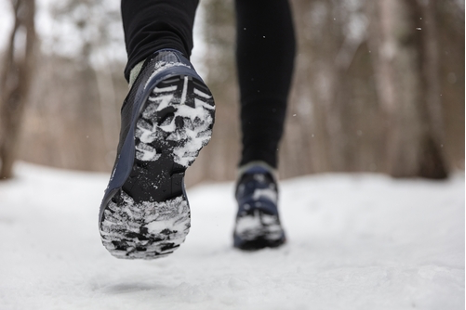 To stay comfortable and safe, wear comfortable shoes with traction. If it's especially icy or snowy, you could strap on crampons or spikes to your shoes to prevent slipping. Keep in mind that you'll be carrying heavy boxes and items, so you'll be more susceptible to slipping.
7. Consider Professional Packing & Moving Services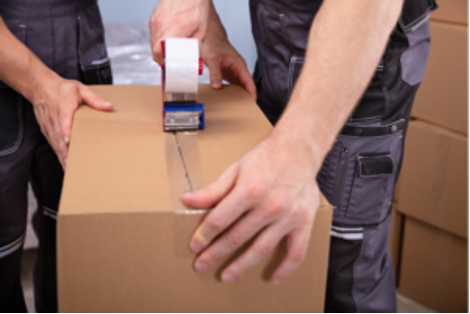 If these tips for moving houses in the rain or snow don't feel like enough and you're expecting torrential rains or nonstop snowfall on moving day, get some help! Consider hiring a moving company that also offers local packing services.
Do Moving Companies Work in the Rain and Snow?
Yes! The professional movers at Wheaton work during rain or shine. So, instead of trying to prepare all your possessions yourself, get help from the professionals! A reputable company with experience, like Wheaton, will have the packing materials necessary to keep your items safe and dry on hand so you don't have to do as much pre-move shopping.
Hire Wheaton World Wide For Your Waterproof Packing and Moving Needs
Don't let transporting a fridge in the rain cause you pain… get help from Wheaton World Wide. Rain, snow or sunshine—hiring a professional moving company like Wheaton can make a world of difference when it comes to your move. We ensure that your transition is smooth from start to finish! From packing to relocation to delivery, you can rest assured that we have the skills to make your move hassle-free. Get in touch with Wheaton World Wide today!