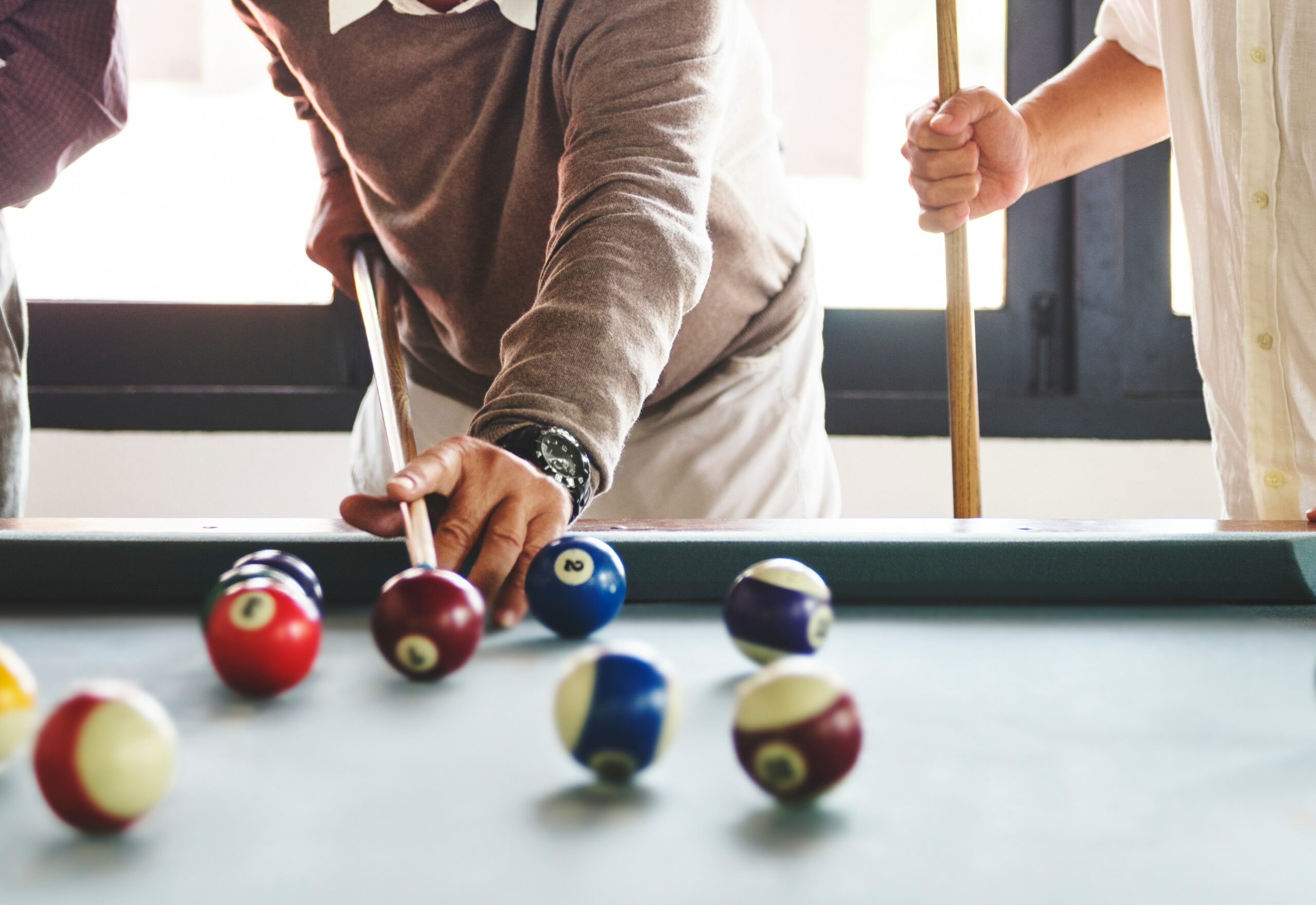 Pool tables are substantial room features that weigh up to a half-ton each, but they're also remarkably fragile game furnishings. As heavy as it is, you must be gentle when you move your pool table to a new location. If your pool table is moved carelessly, you may have to pay for costly repairs to make the table playable again.
Pool tables can be moved successfully using one of several strategies. Here are four ways to successfully move your favorite pool table from your old place to your new home.
Understand the Anatomy of Pool Tables
Modern pool tables are constructed in the same basic fashion. The wooden cabinet or frame holds the pool-table top with braces and support slats made of wood. A particle-board or wood platform (also called a bed) sits on top of the frame and holds the actual pool-table top.
Regulation pool tables feature covered tops called slates, which are exceedingly heavy and made of finely milled stone. However, some pool-table tops are cumbersome single-slate tables, while other pool tops are made of two, three, or four pieces of slate.
Pockets and side rails can be integrated into one sleek piece on modern tables, but most pool tables have pockets and side rails that disassemble into smaller pieces. Table legs are removable on all four corners of pool tables, so the tables can be maneuvered sideways through narrow doors.
Consult Your Pool Table Manual
It's easier and safer to break down your heavy pool table into smaller components than to move it in one piece. To understand how your specific pool table breaks down, always consult your owner's instruction manual. If you don't have the manual, contact the manufacturer or look online to find a copy.
Pool tables must be taken down in precise, sequential steps. When you follow those steps, you avoid damaging components including wood finishes, cloth slate covers, and ball-return mechanisms.
Pool-table breakdown steps may include:
Unscrew all pockets and side rails.
Remove pockets and side rails.
Carefully remove cloth cover and fold.
Remove and wrap slate piece or pieces.
Unscrew and disassemble frame and legs.
Wrap all components and move onto van.
If you decide to disassemble your pool table yourself, have an organized plan to manage all of the pieces. Use a plastic jar with a screw-on lid to hold screws and fasteners. Place all fasteners into the jar as soon as you remove them.
If your pool table is put together with multiple types of screws and fasteners, place each type in a separate zippered sandwich bag. Label the bags to show where each bag's parts are used. Keep track of fasteners so that they travel with the pool-table components at all times.
Seek Human and Mechanical Help
On pool-table moving day, enlist the help of as many strong friends as you can muster. If your pool table has a sleek, one-piece top design, you may be unable to disassemble the piece without damaging the components. You may need as many as four friends to move the heavy top onto a moving van.
Insist that friends wear steel-toed footwear when helping you move the pool table. Keep kids and pets out of the room where the pool table is being disassembled and away from areas where the pool table will be carried.
Dollies and pool-table lifts make lighter work of moving pool tables. If doorways are wide enough, a pool table can be moved whole with one dolly placed under each leg. However, most doorways are not wide enough to accommodate full-size pool tables.
Dollies can help glide pool tables tilted on their sides and can help when moving disassembled slates. Be careful when moving slates on dollies. Don't drop, tug, or push on the slates.
You'll need a fair number of tools to disassemble your pool table. Set up a tool-staging area around your pool table because you'll be going back and forth between tools as you take the table apart. A staging area helps you keep your tools accessible.
Trust the Job to the Experts
When you have a highly valuable pool table or a really bad back, call in experts to move your pool table for you. Professional movers have all of the tools they need to make short work of disassembling, packing, and relocating your pool table.
Your moving company can connect you with specialty movers who handle only pool-table relocations. Your moving company may be able to pack your pool table with the rest of your furnishings. Some movers charge an extra fee for pool-table moves, while other moving companies include the service with your regular moving fee.
Have all of your favorite furniture and games moved safely to your new home by contacting Wheaton World Wide Moving today. Our moving specialists can help you find specialty movers of all types for your long-distance or local move.