Moving in winter can be stressful, moving with leather furniture can be stressful… moving in winter with leather furniture—that can feel like double the trouble! Items such as leather sofas, chairs and ottomans are at risk of damage from the freezing temps and precipitation.
However, there are several things you can do to protect your leather furniture during your winter move. Follow our tips below, and take a little extra time to prepare and protect your leather furnishings from damage during your winter move.
How to safely move and store leather furniture in winter
Keep your leather sofas, chairs and ottomans in good condition by following these tips and tricks:
1. Dust and Clean Leather Surfaces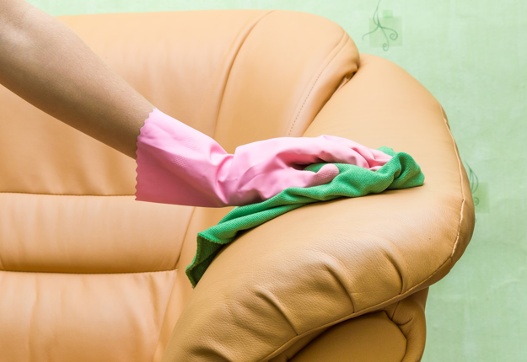 Dirt and dust buildup make leather less supple and attractive. Dirty spots can degrade the surface of the upholstery and make the leather more likely to crack. Clean the leather thoroughly before you move—here's how:
First, gently wipe your leather furnishings with a dry cloth to remove all loose dust. Pay special attention to tufts and crevices in the leather where dust can settle. If you prefer, you can gently vacuum surface dust.
Then, use a soft cloth, a bowl of warm water and moisturizing soap to remove any stubborn dirt and stains on leather upholstery. Dip the cloth in water, wring out excess moisture and rub the bar of soap on the wet cloth.
Use a circular motion when washing down the leather upholstery. Wetness slightly changes the appearance of leather, so wash the entire piece to maintain a consistent look across the upholstery.
Buff the leather with the same circular motions you used to wash the material.
2. Condition the Leather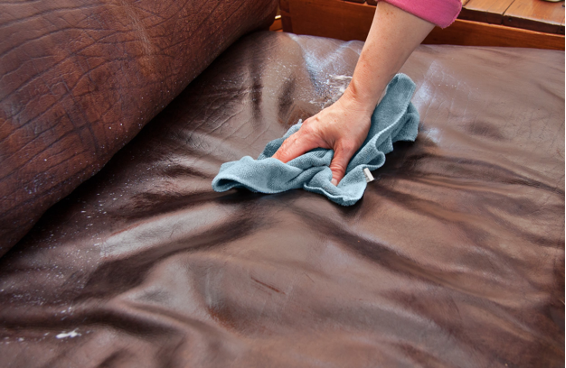 Conditioned leather is less likely to tear or show light scratches and scuffs. Leather conditioners also protect the material from cracks due to freezing temperatures.
Use a leather conditioning product recommended by your furniture's manufacturer for best results. Apply the conditioner in a circular motion, and condition all parts of the leather.
3. Wrap Leather Furniture Carefully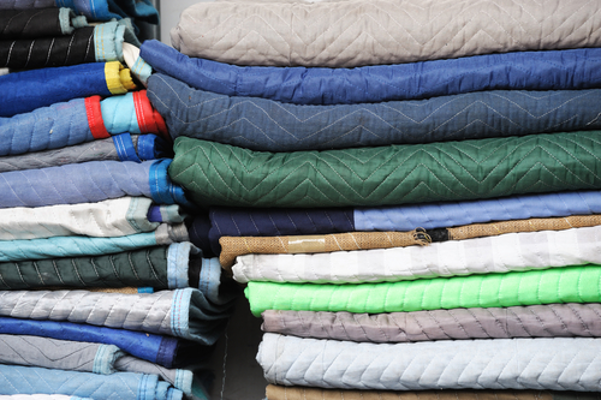 To protect leather furniture during your winter move, wrap them with clean furniture blankets and plastic film. This step is important because:
Fabric padding shields your leather furniture from moving-related scuffs and scratches.
Fabric padding insulates the furniture in freezing temperatures.
Plastic wrap keeps leather furniture dry when moving pieces in rainy or snowy conditions.
Here's how to properly wrap and pad your leather furniture:
Use padded blankets to envelope your leather pieces, and secure the fabric padding with tape to ensure the covering won't slide off.
Next, use plastic sheeting or shrink wrap to protect the fabric padding.
Try not to let the plastic wrap touch the leather directly. Condensation is likely to form between the plastic film and the leather upholstery in wintry temperatures.
If you have slipcovers for your leather furniture, place the fabric slipcovers on your leather pieces before the move for an extra layer of protection. Use fabric blankets or other padding over the slipcovers, then wrap the entire piece in plastic film.
If you washed your leather furniture or had the leather professionally cleaned, check to confirm that the leather is completely dry before wrapping your pieces. Moisture on the surface of leather upholstery promotes the growth of mildew in wrapped leather furnishings.
4. Safely Store Leather Furniture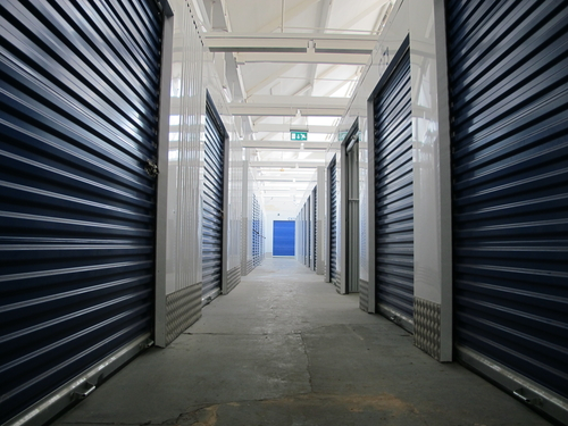 If you plan to store your leather pieces in a storage unit before or after your moving day, choose a climate-controlled storage space. Avoid storing your leather furnishings in garages or basements where the temperatures will fall below freezing. Frozen leather can crack across the entire surface of a furniture piece.
Place wooden pallets or plastic sheeting on the floor of your storage area before placing the pieces in the storage unit. The floor covering acts as a moisture and dirt barrier for your move-ready leather pieces.
5. Keep Leather Furniture Unburdened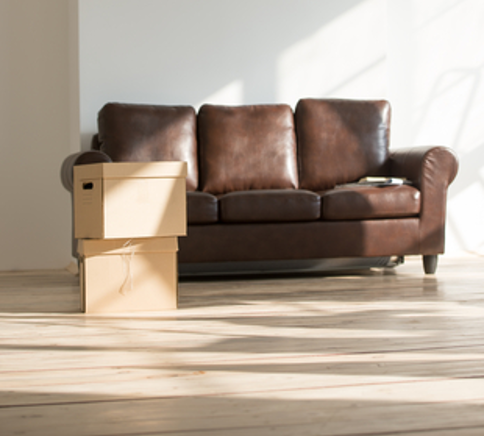 Whether leather pieces are in storage or being loaded into your moving van, avoid placing any boxes, bins or other heavy items on top of your leather furnishings.
This important moving tip applies when moving leather furniture in winter and summer conditions. Heavy boxes deform the shape of the leather and cushions. Moving boxes and other hard items can scratch or rip leather upholstery.
To protect your furniture, don't stack other heavy items on top of leather furniture during your move.
Get help from the moving experts at Wheaton
If you're looking for climate-controlled storage units or need help with your move, get in touch with Wheaton World Wide Moving today! Not only do we have great moving tips and tricks, but we provide unparalleled moving services as well. We look forward to making your next move hassle-free!