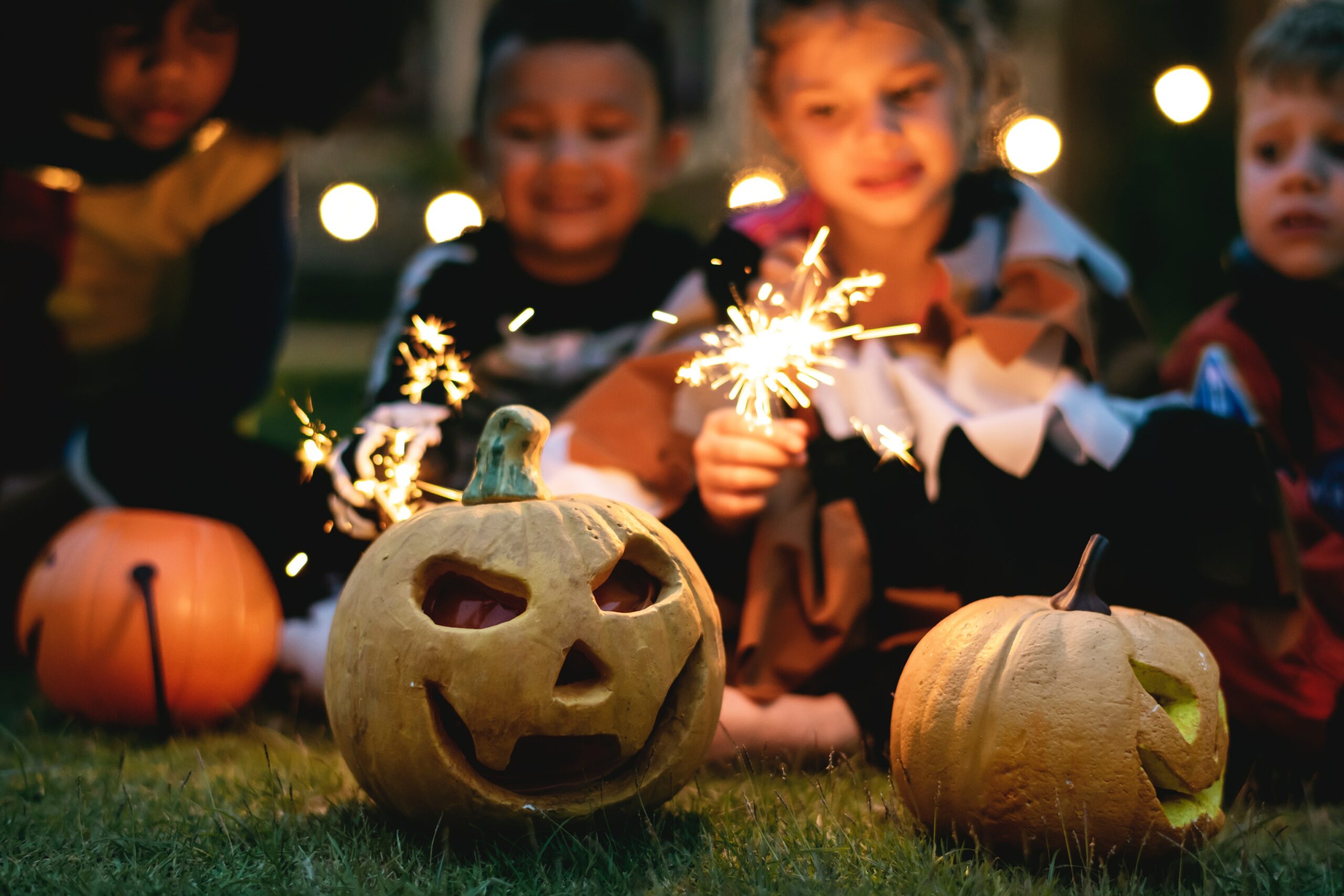 Moving at Halloween can be a drag. While other households are getting out decorations for the season, you and your household will have to pack. Having fun on Halloween while relocating is an effective way to relieve stress and give you and your family a break from the hard work of moving. Learn what you need to know to make your move less stressful and your Halloween more enjoyable.
Put Halloween Decorations and Costumes in Your Go-Bag
You'll probably pack a go-bag before your big move. A go-bag is a bag of stuff you'll need to access before the rest of your boxes are unpacked. Usually, go-bags contain things like a change of clothes and pajamas, toiletries, medications, papers related to moving, and snacks. Your go-bag is the perfect place for you to pack your Halloween costume and the costumes of the other people in your household.
Don't forget to pack accessories like wigs, makeup, pumpkin bags for trick-or-treating, and flashlights to use when walking the streets of your new neighborhood. You can also include a few decorations to put up quickly when you arrive at your new home. Check the flashlight batteries before you put the flashlights in the bag to ensure that you'll have no problem trick-or-treating on the big night.
Don't Buy Candy Until You Arrive at the New House
You may see some great deals on Halloween candy before your relocation, but don't buy any candy until you've moved to the other house. You won't want to have to keep track of Halloween candy to ensure it doesn't melt. If you want other treats at Halloween — for example, canned soda — wait to buy them with the candy. You won't be able to have any liquids in the moving truck.
Do Research Before Trick-or-Treating
If you're moving to a new neighborhood in a new community, you'll want to do some research before you go out trick-or-treating. Some communities have special events at Halloween, and you won't want to miss out. In addition, trick-or-treating times often vary from one state to another. If you're moving to a new state or a community far from your old one, contact the local city hall or the police department to find out the trick-or-treat times in your area.
If you're moving to a neighborhood with apartment buildings, you might have to travel to a neighborhood with houses in order to go trick-or-treating. Wherever you're going trick-or-treating, scout out the neighborhood in advance. Look for sidewalks and a dense concentration of houses so that you'll have enough places to go when the time comes.
Avoid Scheduling the Move Too Close to Halloween
Even if you have help, moving can take a lot out of you. You might be too tired to enjoy your Halloween if you move the day before. Give yourself at least a few days of buffer time between your move date and Halloween to ensure that you're ready for fun when the big day comes. This way, if your new home has issues that need to be addressed right away, you can take care of them without them impacting your Halloween.
Get in the Spirit in Small Ways
Moving can definitely change your Halloween, as it limits the time you have to celebrate and have decorations up. However, you can still find small ways to have fun in the midst of moving and unpacking.
For example, you can watch Halloween movies on the television while you pack boxes in your old home. You can do the same as you unpack boxes in your new home. When Halloween night comes, download scary Halloween sounds onto your phone, then turn up the music for trick-or-treaters to hear.
These small festive activities can help you feel more in the spirit, even as you're surrounded by moving boxes and are living in a strange new place.
Take the Night off From Unpacking
On Halloween night, stop unpacking and take the evening off. You'll have all fall and winter to get settled in to your new home. Go trick-or-treating, watch scary movies with friends, or tell ghost stories around the firelight. Whatever you do, don't work on unpacking until later in the week.
Work With Full-Service Moving Company
The best way to take your mind off the move and enjoy your Halloween while relocating is to work with a full-service moving company. Your moving company can help you move while you focus on the things that matter, like spending time with family and enjoying your holidays.
When the moving company comes, show them your go-bag and any other materials you've set aside which are not supposed to go in the truck. This will help ensure that the movers won't pack something that you need access to for your Halloween celebration.
For more information about working with a full-service moving company or for more information about moving around Halloween, contact Wheaton World Wide Moving. We can answer your questions as you coordinate a move around Halloween.