NEW AGENT ANNOUNCEMENT
Please join us in welcoming new Wheaton agent, Holiday Moving & Storage of Warrensburg, Mo.
"Holiday Moving & Storage is a great fit for Wheaton," said A.J. Schneider, President of Wheaton World Wide Moving. "We're ecstatic to add to our network a team that works so closely together and cares so deeply about their customers."
HOLIDAY MOVING & STORAGE BACKGROUND

The Johnson County Missouri moving company has been handling local and long distance moves with care and personal service since 2000, with Rick and Susie Mills taking ownership of the company in 2014, alongside co-owners Chris Bergeron and Rodger Ehrsam.
"We're so happy to be joining a van line as accomplished as Wheaton," Chris Bergeron said. "The focus on families and quality was a huge draw for us."
Family is important to the Holiday team, from helping families in their community to treating their own team as a family – an easy feat, since some of them are actual family members.
The team at Holiday Moving & Storage gives back in their community in a number of ways, including a huge effort in 2017 when they donated a truck and driver to the efforts of a local college student working to get donations to Hurricane Harvey victims in southeast Texas.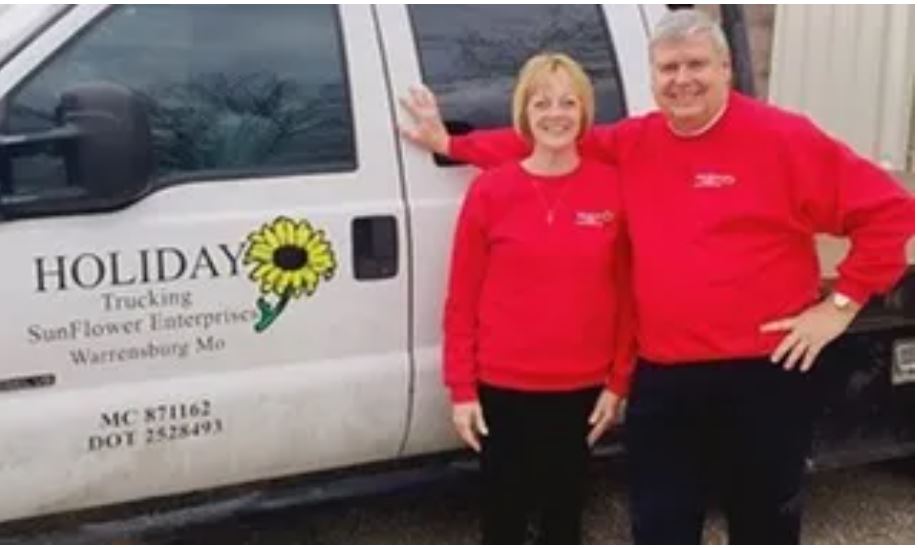 Contact
Holiday Moving & Storage is located at 603 N. Enterprise Dr., Warrensburg, MO 64093. They can be reached by phone at (660) 747-5620 or online at https://www.holidaytrucking.net. As an essential service, the moving company is open and performing moves during the COVID-19 (coronavirus) outbreak, while following the CDC guidelines.