Every parent knows that keeping your kids happy means keeping them well fed. During a move, snack time can interfere with precious packing time, and picky eaters can test stressed out parents. Fear not, we've got 10 snacks to keep crew members of all ages fueled for the long haul.
From endlessly fussy toddlers to voracious teenagers, we've compiled a menu with our top ten snacks for hungry kids. While most of our Wheaton agents aren't four-star chefs, they do have your back at every step of your move. Never hesitate to reach out when you need some extra help.
1. Grab a Yogurt
Yogurt is a classic kids' snack. Not only is it quick and portable (just make sure you get the squeezable kind in case the spoons are already packed) it also contains protein and calcium for extended energy and growing bones.
Avoid the sugary brands marketed towards children in favor of healthier options with less sugar. Add a drip of honey or maple syrup as needed to make it more palatable, and add a fistful of granola to make a crunchy parfait. Serve with your favorite fruit or berry.
2. Reach for Some Fruit
Fruit is always a popular choice and chock full of vitamins, minerals, fiber and antioxidants. Yes, apples and oranges are crowd pleasers, but don't overlook some of the more exotic and delicious options like pineapple and blueberries, both of which have great nutritional benefits.
Presentation can make or break a snack for picky eaters. Serve apple slices with peanut butter or Nutella to make them more inviting. Throw bananas or berries on top of a bowl of cereal.
3. Smoothie for the Win
What do you get when you cross number one with number two on our list? Smoothies are a great energizing way to deliver nutrition to tanking tykes. The best part is, they're infinitely versatile, and kids love them.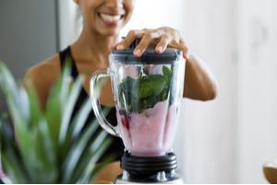 Blend up any combination of fruit, yogurt, milk, almond milk and even vegetables. Your kids never have to know that you spiked their shake with kale. Pro tip: bananas are a natural sweetener . Simple. Easy. Elegant. Delicious! You can even freeze them for later.
4. Go Nuts
Sure, you feel like you're teetering on the brink of sanity trying to be ready on moving day, but finding a snack for your kids doesn't have to tip you over the edge.
Peanuts, almonds, cashews and other nuts are great sources of protein for weary muscles and moody kids. Trail mix is a great way to deliver the nuts along with dried fruit and even some chocolate for an extra power boost. Peanut butter sandwiches are a staple of the American diet and, on whole grain bread, will keep everyone going for hours.
5. Cold Cuts for Hot Tempers
Turkey, salami and other deli meats are another powerful source of protein, fat and calories. Keeping a tray of cold cuts in the fridge is an easy solution to everyone's hunger cravings.
Make a sandwich or a wrap or just snack on a slice as is. A few combo ideas: turkey and avocado, ham and swiss, and, for the more adventurous, pastrami, cream cheese and pickle.
6. Say Cheese
Cheese contains vital fat, calcium, protein and vitamins. Cheeses made with 100% milk also contain valuable omega-3s. Studies have even shown that cheese can help reduce cavities in kids' teeth!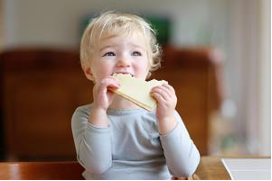 Skip the fake processed singles in favor of the real deal. With so many varieties available, you're sure to find one or more your kids will love. Spread some brie on a cracker, crumble some feta with walnuts or make a mini toaster pizza with mozzarella and pepperoni.
7. Outstanding Olives
Olives are often overlooked as a snack option. Picky eaters may turn their noses way up but for those who will eat olives, they're a fantastic choice.
Olives are technically a fruit and in the same group as mangoes, cherries and peaches. They contain healthy fats, protein, fiber, minerals and a good number of calories for such a small package.
Add them to sandwiches, pizza or salads or make an olive spread for crackers. If your kids don't like green olives, try calamata or Greek. They go great with cheese, too!
8. Hummus is a Must
Hummus is chock full of vitamins, minerals and plant-based protein. It also has the carbs to keep little moving vans from crashing while mom and dad load the truck.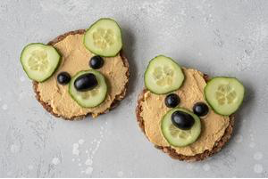 It's easy to love the versatility of hummus. Spread it on a sandwich or tortilla, dip into it with crackers or flat bread or use it for a dip with veggies like carrots and peppers. With many flavors to choose from, there's bound to be a favorite hummus for your family.
9. Hard-Boiled Excellence
Eggs in any form are a powerful capsule of energy and nutrition. Hard-boiled eggs are a quick and easy way to deliver that goodness to your kids. Besides containing plenty of protein, they promote good vision and brain development.
Keep a carton of hard-boiled eggs in your fridge for snacks, salads and sandwiches. If you have younger kids, consider pre-peeling them for quick and easy access. Here are three ways to peel an egg in under 10 seconds.
10. Ode to Oatmeal
Oatmeal provides kids of all ages with long lasting energy. It will give them the reserve they need to carry those heavy boxes of toys, and it's quick enough to make any time of day, not just at breakfast time.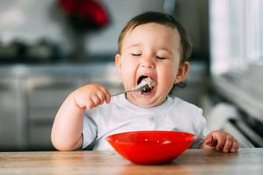 The individual serving packets are easy for older kids to make on their own. Or you can make a big pot of healthier whole oats and keep it on hand to reheat servings. The great thing about oatmeal is everyone can add their own favorite toppings from brown sugar and milk to cocoanut and berries.
Don't Move on an Empty Stomach
At Wheaton World Wide, we know that getting your family to your new place is a big job. Without the right fuel, you're going to struggle at every step. Luckily, we're here and happy to help. Contact us today and let us show you why families across the world trust Wheaton with their moves.