Summer is the most popular time of year to move—and for good reason! The kids are out of school, you don't have to deal with cold weather, and the driving conditions are ideal. However, it's
still
moving, which can be extremely stressful no matter what time of year it is! But we promise, it's possible to make the experience fun.
If you're looking for ways to make your move a blast for your entire family, you've come to the right place. The experts at Wheaton have created a list of ways to make your move magnificent! From getting the kids involved to having a housewarming party, there are plenty of ways to make the relocation process less stressful.
How to Make Moving Fun for the Whole Family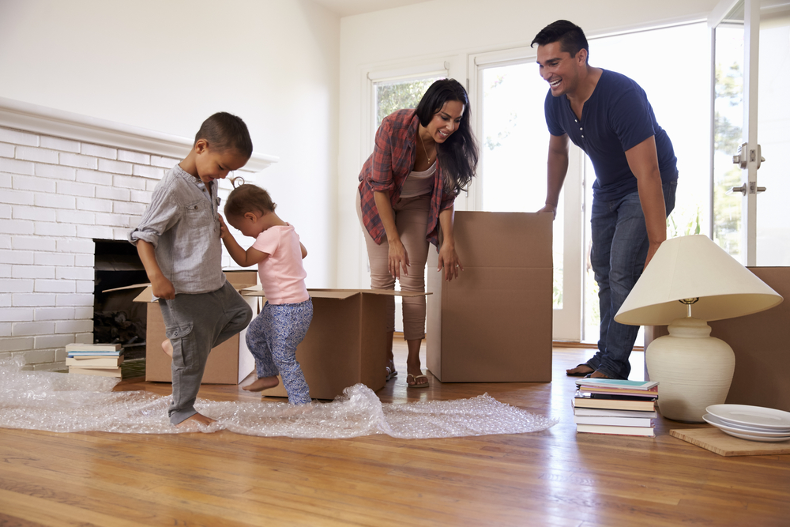 Summer moving had me a blast, summer moving happened so fast! The relocation process can feel like one big blur once it's over. To make the most of your move this season and create great memories, follow these tips:
1. Have the Kids Pack
Nobody expects their kids to pack up all their belongings quickly and efficiently. However, it's a great idea to give the younger members of your family a few smaller packing jobs to help them feel included and important in the process. Provide them with boxes and have them pack up stuffed animals, toys, or books. Just don't be surprised if the really little ones take their things out of the boxes right after they've put them inside – at least they're occupied while you're packing everything else!
2. Give Moving Gifts
You can help relieve a lot of your kids' stress with a small and entertaining moving gift. Depending on their age or interests, you could give them magnets, a coloring or activity book, a puzzle, the newest chapter book in their favorite series, or anything else that might interest them while you work on packing, unpacking, decorating, or any other moving task.
3. Make Moving a Game
From seeing which family member can get rid of the most stuff to packing competitions, there are plenty of ways to turn moving into a family game. Who can carry the most stuff (safely, of course) to the truck? Which sibling can clean the fastest? Who is the winner of "I Spy" as you drive to your new home? You can turn even the simplest tasks into a game!
4. Read All About It
Your children might feel like the only kids who have ever had to move away from their friends. Help them understand they're not alone and that the move doesn't have to be a traumatic event by giving them some books with main characters going through similar transitions. You might be looking to entertain them during a long car or plane ride anyway!
Here are some options for younger kids:
A New House by Melanie Joyce
Who Will Be My Friends? By Syd Hoff
A Tiger Called Tomas by Charlotte Zolotow
It's Moving Day by Pamela Hickman
I Like Where I Am by Jessica Harper
Tigger's Moving Day by Kathleen Weidner Zoehfeld
The Berenstain Bears' Moving Day by Stan and Jan Berenstain
Maria Finds Courage  by Tony Dungy and Lauren Dungy
Evelyn Del Rey is Moving Away by Meg Medina
Gila Monsters Meet You at the Airport by Marjorie Sharmat
Bruce's Big Move by Ryan Higgins
Bella and Stella Come Home by Anika Denise and Christopher Denise
Alexander Who's Not (Do You Hear Me? I mean it!) Going to Move by Judith Viorst
And also some options for older readers:
Allie Finkle's Rules For Girls: Moving Day by Meg Cabot
Lost and Found by Andrew Clements
Ghosts by Raina Telgemeier
Anastasia Again! By Lois Lowry
New Kid by Jerry Spinelli
Moving Day by Ralph Fletcher
The Kid in the Red Jacket by Barbara Park
Then Again, Maybe I Won't by Judy Blume
The Year My Life Went Down the Loo by Katie Maxwell
New Kid in School by Ruth McNally Barshaw
Back to School, Mallory by Laurie Friedman
Check in with your local library for other suggestions!
5. Have a Housewarming Party
Moving is tough on everyone, especially kids. That's why it's beneficial to have a housewarming party once you're settled in your new home. Order the family's favorite food, invite your new neighbors over (especially neighbors with kids), and turn on some good tunes. This will allow both you and your children to get to know the folks in the neighborhood.
6. Let the Kids Decorate their Own Rooms
Decorating a new home is something many people enjoy, including kids… with their own rooms, of course. Kids want their rooms to feel like their own. Plus, they are extremely creative and probably have several ideas in mind for their space. Let your children pick out the paint color, the arrangement of their existing furniture, and which toys they want to keep and where they want to keep them.
7. Hire a Babysitter & Hit the Town
Once you've moved into your new home, you'll probably be pretty tired. If you need a break from the hustle and bustle, hire a babysitter and spend some quality time with your significant other. This'll give you time to explore your new town, relax with your partner, and celebrate your new beginning together!
The Best Way to Make Moving Fun: Work with Wheaton World Wide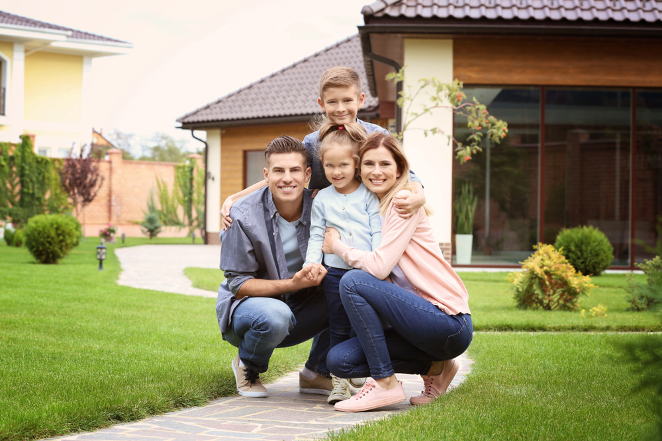 The best way to make your relocation fun and easy is to move with Wheaton World Wide. We've been moving families for more than 75 years, and we know all the tricks, tips and steps to providing you with a hassle-free experience. Get in touch with Wheaton today to get started!