NEW AGENT ANNOUNCEMENT
Please join us in welcoming new Wheaton agent, Mover Services, Inc., of Rancho Dominguez, Calif.
Mover Services, Inc.'s focus on customer service stood out to Wheaton's leadership team.
"We're thrilled to add to our network a company that cares so deeply about its customers," said A.J. Schneider, President of Wheaton World Wide Moving. "Mover Services, Inc., meets the high standards we have for agents in the Wheaton network, and we're excited to partner with the company for a long time to come."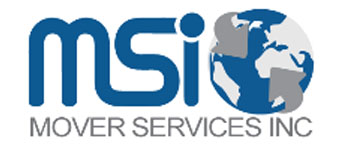 MOVER SERVICES, INC., BACKGROUND
The Rancho Dominguez moving company is one of the most trusted commercial relocations companies in Southern California and has been handling local and long distance moves for individuals and businesses with care and personal service since 1996.
"The Wheaton Group has a reputation of pleasing customers and having a hard-working group of agents that goes the extra mile," John Moses, owner of Mover Services, Inc., said. "We're excited to be part of that tradition."
CONTACT
As an essential service, the moving company has been open and performing moves during the COVID-19 (coronavirus) pandemic, while following the CDC guidelines. In fact, during the pandemic, Mover Services, Inc., was the sole transportation company for PPE distribution within LA County. Mover Services, Inc., is located at 721 E. Comptom Blvd., Rancho Dominguez, CA 90220. They can be reached by phone at (310) 868-5143 or online at https://www.msirelocation.com.