Moving in the winter takes a few additional steps than summer or spring moves. Along with all the usual moving prep and planning, there are also necessary safety precautions to take when you relocate in the midst of unpredictable winter weather. Stay safe as you head to your new house by following our moving in the winter tips and tricks:
Tips on Staying Safe When Moving in Winter
Winter weather can be unpredictable, which is why it's important to be prepared for anything on moving day. Get peace of mind by following these tips:
1. Keep an Eye on Weather Updates
As you're packing and getting ready for the big day, keep an eye on any major weather updates. From hailstorms to blizzards to extremely cold weather, Mother Nature can throw a plethora of things your way depending on where you live. Checking the weather regularly is a great way to ensure you, your family and your belongings stay safe, warm and dry.
2. Be Aware of Road Conditions
Snow, ice and rain can each be a threat to your move. If you know you'll be driving through mounds of snow or slick roads of ice, consider putting sn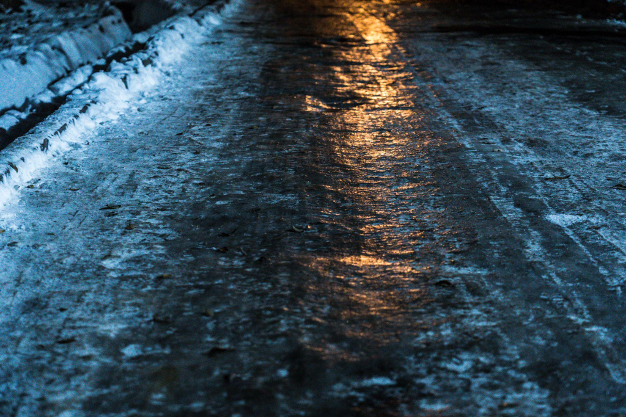 3. Have an Emergency Kit in Your Car
In winter, it's always a good idea to have an emergency kit in your car—it's especially important if you're driving across the country for a long-distance move. Here are several things to include in your car emergency kit:
Gas can
Jumper cables
Jump starter
Spare tire and jack
First aid supplies
Granola/energy bars
Flashlight
Car escape tool
Blankets
Winter gear: gloves, boots, wool socks, hats, etc.
Antifreeze
Duct tape
Oil
Washer fluid
Pen and paper
Ice scraper
4. Dress Accordingly
Along with the warm, winter gear you've packed in your emergency car kit, you'll want to make sure you're dressed accordingly for the weather. It's best to dress in layers so you can remove items as you get warm carrying your belongings into your house.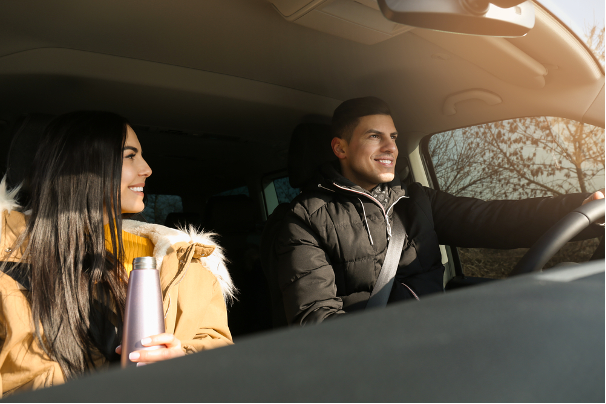 5. Make Smart Choices
If you're well into your cross country move and start feeling unsafe due to road and weather conditions, stop driving. Stay at a hotel for the evening or pull into a parking lot for a few hours. There's no use pushing through just to make it to your new home a bit earlier. Stay safe, make smart choices and take your time getting to your destination.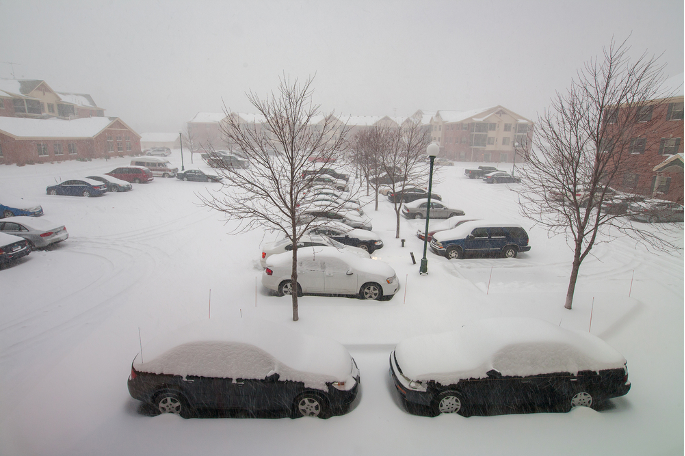 6. Follow Winter Driving Tips
Along with the tips above, it's important to follow basic winter driving tips, including:
Use winter tires. Winter tires (or snow tires) provide far more traction in snow, slush and ice.
Test your traction. To test the roads and your traction, brake gently for a second or two while driving in a straight line (do this when there are no cars close to you, of course). If you feel the brake pedal "stutter" or "chatter" under your foot, the roads are likely very slick. If you can slow down without this sensation, the road conditions are secure, at least in that area.
Don't make jerky movements. To keep the car from slipping on the ice, be gentle and smooth with the steering wheel and breaks.
Look where you want to go… not where you're going. If your car starts to skid or slip, keep your eye on the prize (AKA the road) and calmy redirect your car.
Don't be fooled by 4-wheel drive. All- and 4-wheel drive come in handy when you're accelerating on a slippery surface. However, it doesn't change your safety level when it comes to stopping or turning in slippery or snowy conditions. Even if you have all- or 4-wheel drive, stay focused on the road, give yourself space between other cars and avoid slamming on your breaks.
7. Hire a Moving Company
When you work with a moving company, you don't have to worry about lugging all your belongings in a large vehicle to your new space. At Wheaton, we'll do all the heavy lifting (and driving) for you. As a full-service moving company, we can pack your belongings, deliver them, unload them and even put them in storage if necessary.
Get Help with Your Winter Move from Wheaton World Wide
Whether you're moving cross country in the winter or across town in the snow, Wheaton has the resources to help you relocate safely. If you're ready to get started with your winter move, contact Wheaton today! We'll take on the winter driving in our moving truck so you can focus on getting your family to your new house safely.