Announced this month at our third annual Van Line Summit & Awards Gala, Wheaton awarded top honors to three drivers as 2021 Wheaton Drivers of the Year. To be eligible for these awards, individuals must first earn a Driver of the Month award between January 2021 and December 2021 and consistently provide superior service to Wheaton customers. By their excellent records in claims, customer service and safety, these drivers are among the best in the van lines' fleet.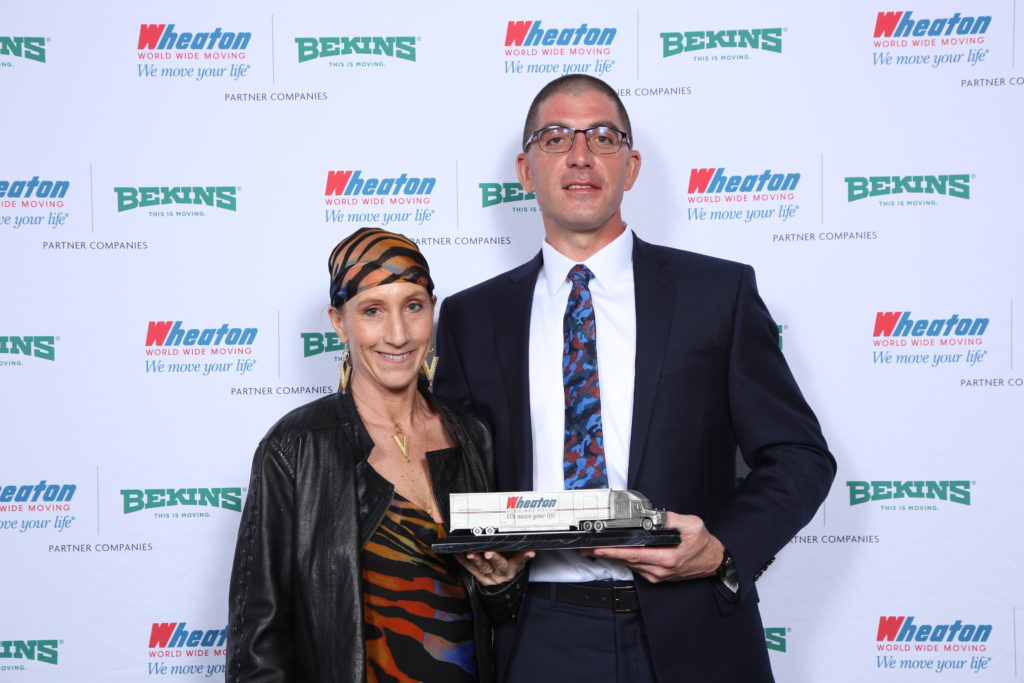 Jason Henneman, Wheaton Moving & Storage, Indianapolis, Ind.
A second-generation mover, Jason Henneman studied psychology in college and first worked in the restaurant business opening new stores, which required overseeing people and resources. He will tell you that combining that knowledge and skills have been instrumental to a successful career as an owner/operator. Henneman is proud to pull the pink cancer tribute trailer as a tribute to his stepfather.
Elwood "Woody" Hume, Heritage 21st Century Movers, Carson, Calif.
Elwood "Woody" Hume grew up in the business, starting out as a helper for his dad. Hume went on his first move at six years old but didn't get involved full time until after his discharge from the Air Force. Through his decades in the industry, he has done every job from working as a helper, to managing a warehouse, to driving, to sales, to being a general manager, and eventually becoming part owner of an agency. Hume's depth of experience serves customers well, as he brings perspective from viewpoints that few can claim.
Wade Marks, Jr., Direct Lease Fleet, Valdosta, Ga.
A second-generation mover, Wade Marks, Jr., loved going on the road with his father when he was young. Marks, Jr., is consistently a top-rated driver who takes his work seriously. In July 2021, he earned his third Driver of the Month award while celebrating fifteen years as a professional mover, and a few months later he shared his expertise on a hauling panel at the van line partnership conference. He's also been involved with the van line's agent and driver council.
Each winning driver receives a Driver of the Year plaque, along with a $2,000 cash award.