New Agent Announcement
Please join us in welcoming new Wheaton agent, Pioneer Moving of Chicopee, Mass.
"Pioneer Moving and the Wheaton network are a fantastic fit," said A.J. Schneider, President of Wheaton World Wide Moving. "We love helping families during a time in their lives that can be stressful, and we know Pioneer Moving will help us deliver great customer service."
Pioneer Moving Background
With more than ten years' experience in the industry, Brian Clark owns the Hampden County Massachusetts moving company and values a commitment to customer service.
"At Pioneer Moving, we are a strong believer in community," Brian Clark said. "So Wheaton's focus on families and quality was a huge draw for us coming into the network."
Many of the ten close-knit employees at Pioneer Moving have worked together in the past and bring tons of expertise in moving families in western Massachusetts, northern Connecticut, and southern Vermont. In the past, the team has successfully moved intricate items such as the Springfield Armory's collection of Smith & Wessons and a Native American headdress given to President Calvin Coolidge in 1927 by the Sioux.
The team at Pioneer Moving gives back in their community in many ways, including donating labor to local charities such as Girls, Inc., sponsoring local events, and transporting items for local shelters and food banks.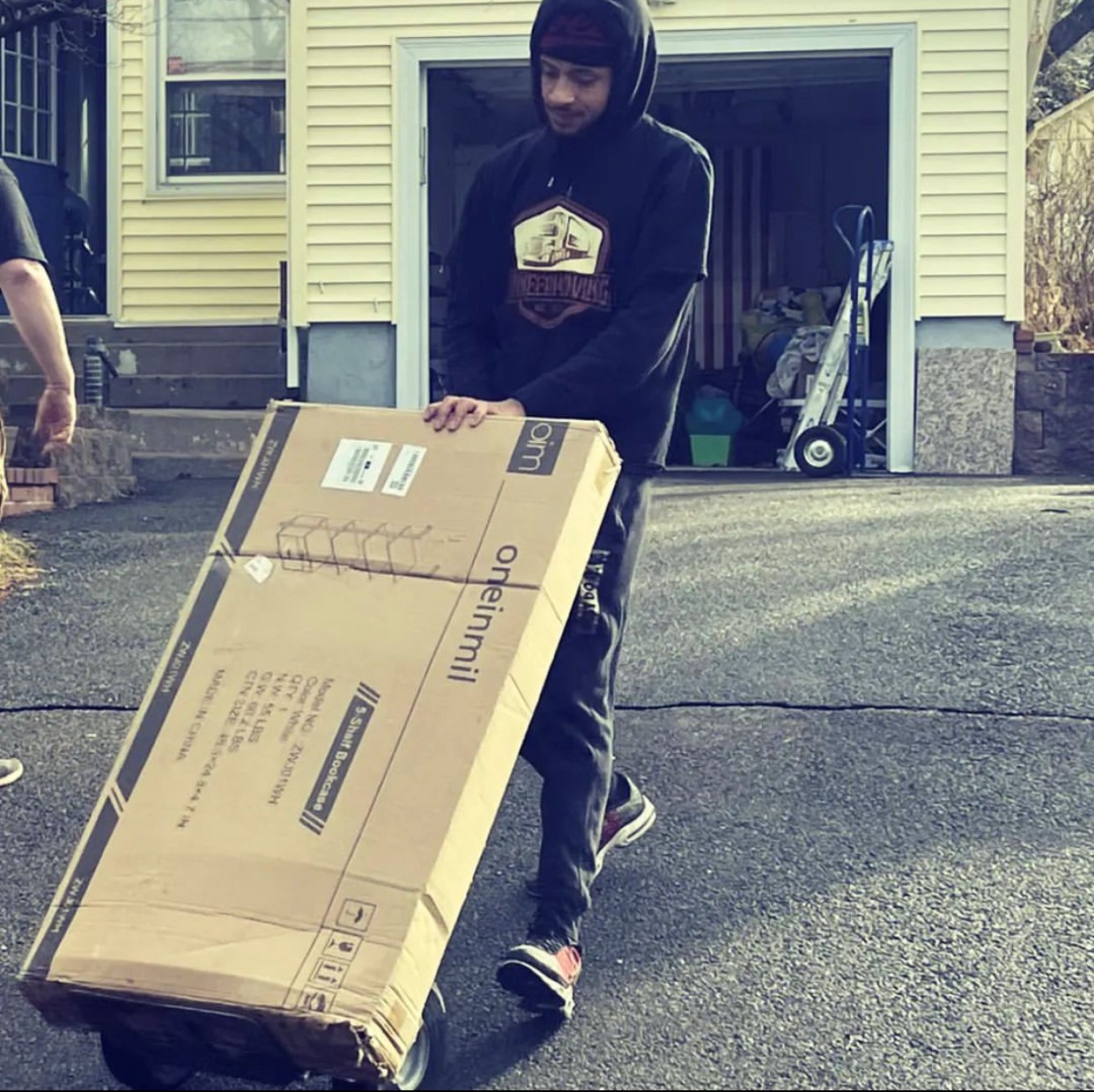 Contact Pioneer Moving
Pioneer Moving is located at 939 Chicopee St., Building 4, Chicopee, MA 01013. They can be reached by phone at (413) 315-9973 or online at www.pioneermovinggroup.com. As an essential service, the moving company is open and performing moves during the COVID-19 (coronavirus) outbreak, while following the CDC guidelines.