Everyone at Wheaton is excited to welcome Kevin Miller to the team! Kevin Miller started working at the van line on Sept. 19 as incoming Vice President of Operations, following the retirement announcement of longtime leader Ron Borkowski, who bids adieu to the working world at the end of 2022 after more than 30 years with Wheaton.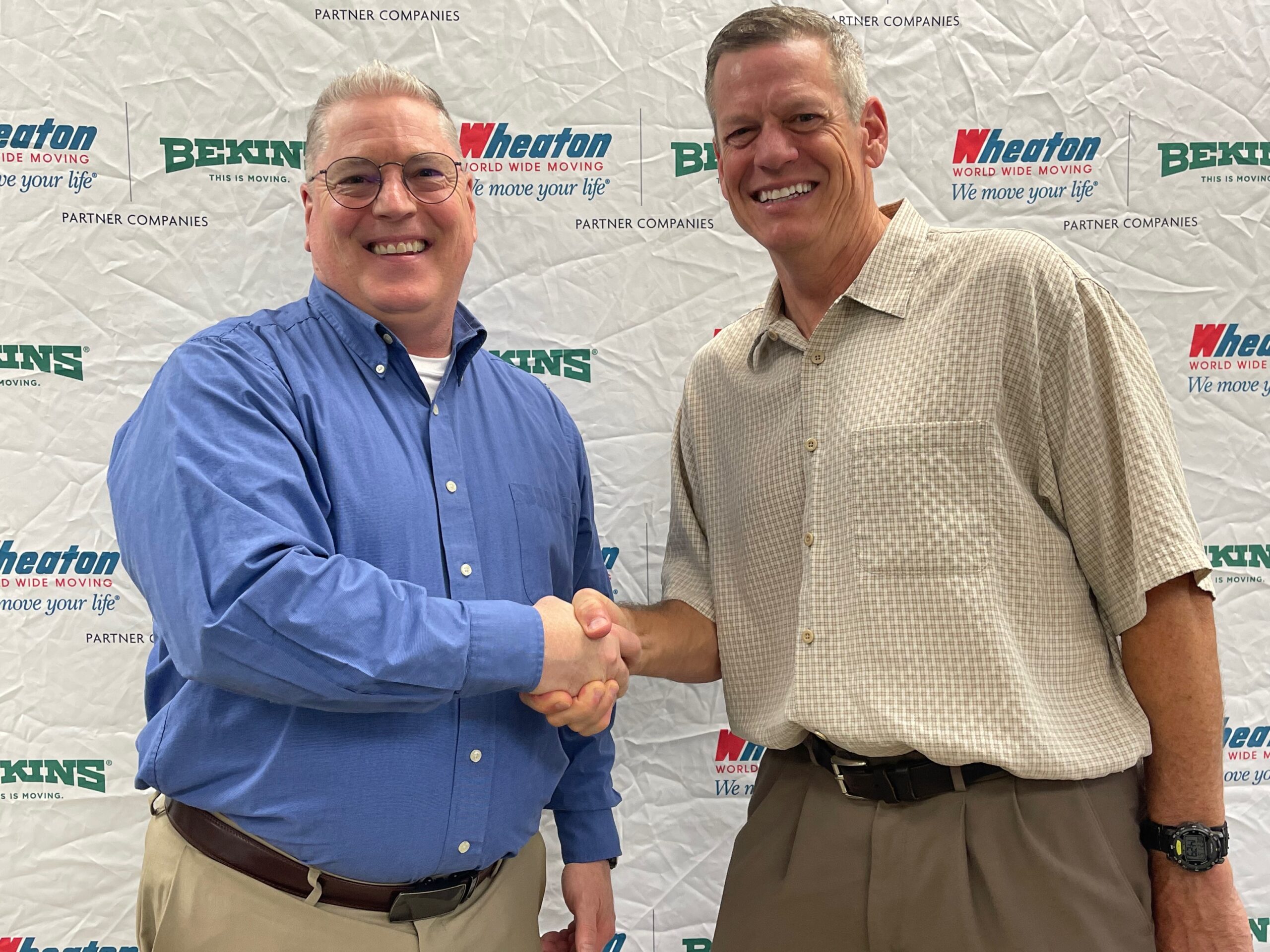 Ron leaves big shoes to fill, so Wheaton had our hands full looking for his successor. We feel very lucky to have found Kevin, a household goods veteran with decades of experience in the industry working for some of the largest companies and van line networks.
Kevin spent the past eight years at Berger Moving and Storage, the largest agent within the Allied system, and has held executive positions with Guardian Atlas, Atlantic Atlas and Suddath United. In his many years in the moving and storage industry, Miller has done it all: P&L management, forecasting, operations, safety, fleet management, driver recruiting and warehousing.
"We are in a great position to continue to take the van line forward with the experience and knowledge of our Operations staff and the new leadership of Kevin Miller," said A.J. Schneider, Wheaton World Wide Moving President. "Kevin's wealth of knowledge and experience in the moving and storage industry will help our team keep service levels at the highest quality."
Over the next three months, Kevin and Ron will work closely together so Ron can pass along the institutional knowledge Kevin will need to keep moving Wheaton and our customers forward.
"I can't tell you how much I'm looking forward to getting to know the home office team as well as the agents that make up the Wheaton network. Going to work for one of the most respected van lines in the industry is a tremendous opportunity," said Kevin.
Originally from upstate New York, Kevin and his family's home base has been Fishers, Ind., for several years.