Relocating can be a thrilling new chapter in your life, yet it often comes bundled with stress and potential challenges. One challenge that can cause undue strain is encountering
dishonest movers. 
At Wheaton World Wide, we are committed to delivering honest and dependable moving services. If you've encountered a disappointing experience with another moving company, it's essential to respond appropriately. In this blog, we'll guide you through the process of filing a complaint against a rogue moving company. Let's explore your options together. 
Dealing with a Dishonest Moving Company? Here's What to Do: 
Step 1: Communicate Your Concerns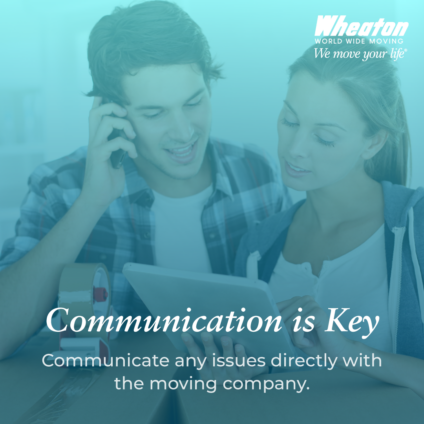 The first step to resolving any issue is to communicate your concerns directly with the moving company. This could involve discussing any damaged or lost items, unexpected charges or unprofessional conduct.
Step 2: Document Everything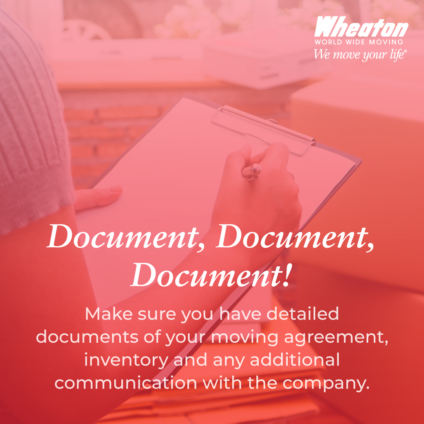 Ensure you have detailed documentation of your moving agreement, inventory and any additional communication with the company. Photos of damaged goods, emails discussing issues or any other evidence that supports your claim should be preserved.
Step 3: File a Complaint with the Mover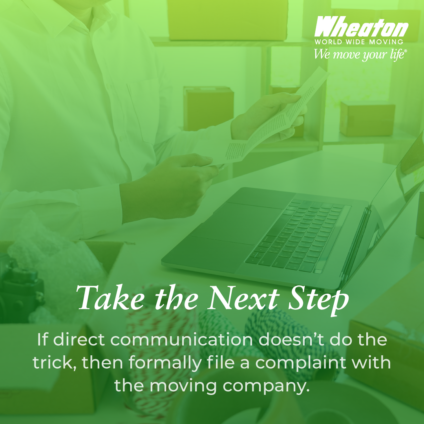 If direct communication doesn't resolve the issue, formally file a complaint with the moving company. Detail your grievances clearly and provide supporting evidence. Remember to keep a copy of this complaint for your records.
Step 4: Contact the Better Business Bureau (BBB)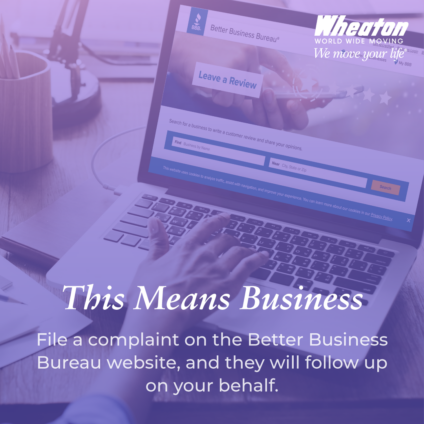 The BBB assists consumers in resolving disputes with businesses. File a complaint on their website, and they will follow up on your behalf.
Step 5: File a Complaint with the Federal Motor Carrier Safety Administration (FMCSA) and the American Trucking Associations (ATA)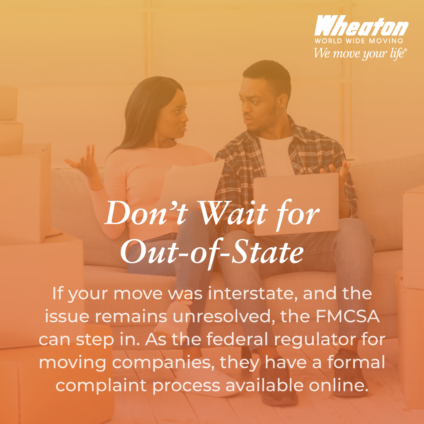 If your move was interstate, and the issue remains unresolved, the FMCSA can step in. As the federal regulator for moving companies, they have a formal complaint process available online. 
If your mover is part of the American Trucking Associations (ATA), the organization has the ability to revoke membership based on proof of unethical principles and practices. Fill out the organization's complaint form and read up on the website about their arbitration process. 
Step 6: Seek Legal Advice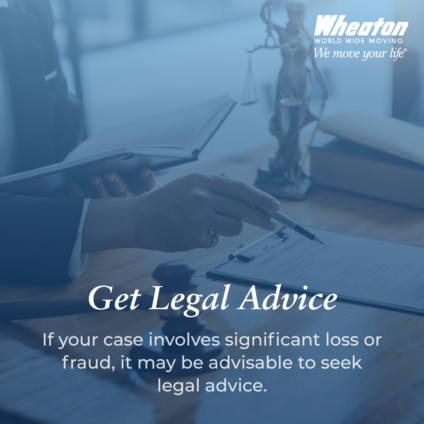 If your case involves significant loss or fraud, it may be advisable to seek legal advice. Legal professionals specializing in consumer rights or property law can provide guidance on how to proceed with rogue movers. 
We understand the frustration of dealing with a less-than-adequate moving company. 
That's why, at Wheaton World Wide, we prioritize the satisfaction and peace of mind of our customers. We are committed to providing a smooth moving experience from start to finish, with transparent pricing, professional service and respect for your belongings.
Make Your Next Move a Positive Experience with Wheaton World Wide
The best way to avoid rogue movers is to choose a trusted, professional moving company for your next move. With Wheaton World Wide, you know you're getting a team with more than 75 years of moving experience. Our commitment to quality and customer satisfaction has earned us an A+ rating with the BBB.
Whether you're moving locally or across the country, we have the expertise to ensure your move is stress-free. Ready to enjoy a moving experience with Wheaton World Wide? Contact us today for a free moving quote, and let us turn your next move into a positive one.