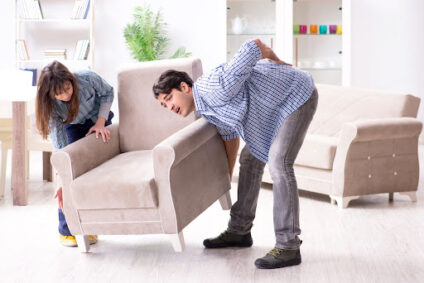 Renting a truck, moving items into storage and offering pizza and beer to lure friends into helping you move can work—but it's often an exhausting and expensive ordeal.
This is because moving is more than packing up boxes and relocating them from one place to another. When it comes to large items, such as your children's swing set in your backyard or the hefty pieces of furniture taking up space in your home, the process becomes even more complex.
Moving heavy items involves strenuous tasks like lifting, carrying and loading, which might require hiring a professional moving team. Here are a few things to consider when you need to move large items:
The Cost of Disassembly
Complex pieces like a swing set or a modular sofa may need to be broken down before transport and reassembled at the new location. This requires time, effort and specialized knowledge or tools. It's not just the physical labor that has costs, either: Time spent on disassembly could otherwise be spent working or attending to other responsibilities, making it an opportunity cost as well.
The Risk of Damage
The expert movers at Wheaton are trained to move virtually all types of objects from one home to another. Moving large objects yourself could result in damage to your home or the item itself. There may also be unforeseen logistical challenges, such as navigating tight corners and doorways or dealing with multiple levels in buildings.
It's often easier to rely on a moving company to navigate these areas. Plus, if an accident does happen with Wheaton, we offer valuation protection to cover potential issues.
Emotional Stress
The emotional toll of worrying about moving large items safely can be significant. This is especially true if the items have sentimental value. The cost of this stress can be hard to quantify but should not be underestimated. If you're unsure whether you can move an item safely on your own, get in touch with Wheaton World Wide.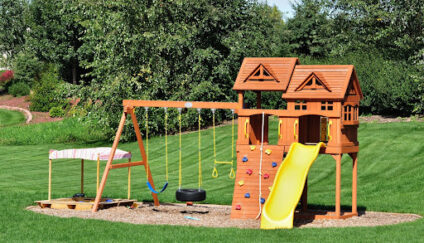 Choosing the Right Moving Company: Avoiding the 'Rogue' Movers
Whom you choose to handle your move is just as crucial as what you decide to bring with you. Stories of families falling victim to "rogue" movers who overcharge or disappear with belongings are unfortunately common.
However, the remedy is surprisingly simple: Stick to reputable moving companies. Major carriers like Wheaton World Wide Moving are trusted entities with a wide network of interstate moving agents across the country.
The Importance of the ProMover Program
To add another layer of consumer protection, AMSA has introduced the ProMover program. The program conducts background checks and measures quality to certify ProMovers – an important distinction of quality separating us from illegitimate movers. Wheaton World Wide Moving is proud to say all of our agents are certified ProMovers.
The Benefits of Full Service Moving
Surprisingly, compared to a DIY move, a full service moving company can often be comparably priced, particularly when considering the energy, effort and potential damage.
For a price difference that could amount to only a few hundred dollars, hiring a full service moving company like Wheaton, is worth it. Your friends—and pizza and beer budget—will thank you!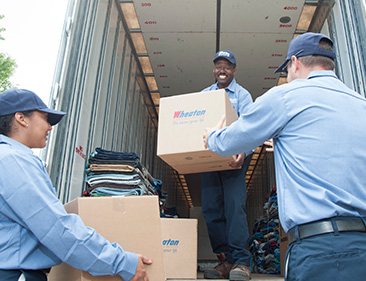 Packing Services: Saving You Time and Effort
Depending on your budget, a full service mover can also pack your items for you before the moving van arrives, saving you time and ensuring your items are packed securely for transport.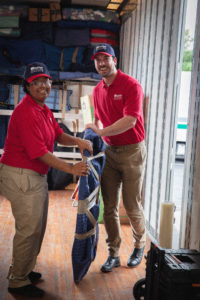 Wrapping it Up: Do Your Research
Before you commit to the DIY route, speak to a full service mover and get an estimate. We're happy to offer advice on packing and ways to save money, even if you decide to go it alone. Contact Wheaton World Wide today to get started!