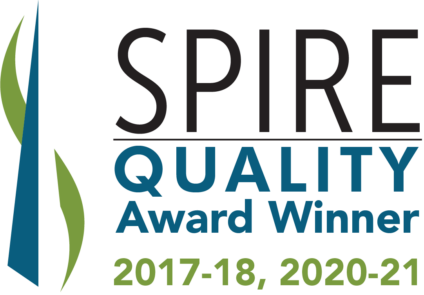 Marshall, MN, is home to the Schwan Food Company and to Southwest Minnesota State University, and perhaps you plan to make Marshall your home as well. On the other hand, perhaps you've completed school and are about to leave. Either way, you'll need some skilled help to safely relocate, and Quist Moving & Storage is prepared to offer that assistance.
Protect Your Past, Present, and Future
Quist Moving & Storage is the moving company you need. We know that when you hire movers, you're entrusting the professionals you choose with your memories, not just with some objects you currently use. And if you are relocating a business, you're also putting your investment and your career in someone else's hands.
A lot is at stake when you move, so you need the help of professionals committed to their trade, to excellence, and to your happiness. You don't have to stress, though: you can rely on Quist Moving & Storage.
We'll be careful with your possessions: we want you to be satisfied with our work and with the success of your move. Whether you utilize our long-distance or local movers, we'll ensure your move goes smoothly and is handled with the individualized attention you deserve.
To get an estimate, call our toll-free number: 866-523-8268.
Quist Moving & Storage, LLC provides customers with professional moving services in the following areas: Marshall, MN • Slayton, MN • Granite Falls, MN • Hazel Run, MN • Canby, MN • Amiret, MN • Tracy, MN • Minneota, MN • Saint Leo, MN • Cottonwood, MN
This is a carousel. Use Next and Previous buttons to navigate
Quist Moving & Storage LLC Reviews

Highly recommend!!! They did an awesome job.

We sold our home with most of the furnishings and were then faced with finding a company who would be willing to pack a partial load under a short time constraint, then move it from Minnesota to the Gulf of Mexico.  Much to our relief Quist Moving answered the call.  They did an excellent job from start to finish. Quality people……They have set a very high bar!  I highly recommend them.

Todd and his crew made our stressful situation totally stress free, from being on time to move to doing the actual moving of everything we had, the guys he had working were very nice and considerate with the whole family, I know I will be moving again and I know I won't go with anyone else to do the job my only call will be to Todd Quist Moving Company and Storage they really are the best in my book.

Todd and his crew moved two households for us. They were amazingly efficient, easy to work with and really nice people on top of that. They made everything so much easier. We really appreciate their help.

Professional every step of the way / look forward to doing business with them again.
Moving In-State?
Contact your local mover directly
Quist Moving & Storage, LLC
1307 E MAIN ST, MARSHALL, MN 56258
Moving Out-of-State?
Get an in-home estimate for your move
Back to Top