Kathy Moore, President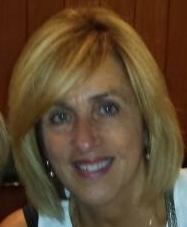 Kathy Moore, President
---
143 Freedom Blvd.
Yorktown, VA   23692
Phone: (888) 710-8985
Fax: (757) 898-0783
[email protected]
http://www.seafordtransfer.com/
Kathy has been with Seaford Transfer for 26 years and serves the Virginia cities of Yorktown, Gloucester, Williamsburg, Newport News, Hampton, Norfolk, Portsmouth, Chesapeake, Suffolk and Virginia Beach.
Kathy's sales experience started when she was a little girl, picking and selling wild blackberries. In her spare time, she gardens and cans fruits and vegetables, some of which she donates for sale at her annual church bazaar. Kathy has four years experience in human resources and 37 years experience in sales. Getting to know potential clients and being attentive to their needs is her primary goal.