CEO/President
Gloria Pugh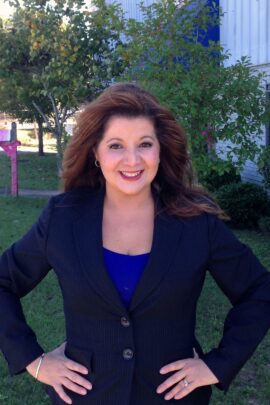 Since 2005, Gloria Pugh has served as the Chief Executive Officer and President of AMWAT Moving Warehousing Storage headquartered in Tallahassee, Fla.
AMWAT is an expert service provider in the relocation industry. AMWAT's diversified lines of business include local, statewide, national and international moving services, packing and custom crating, warehousing and logistics as well as climate controlled storage. AMWAT's specializes in large and complex relocations providing logistics support for an easy and efficient transition.
AMWAT's objective is to ensure our client's experience with our company is exceptional. An exceptional client experience starts with AMWAT's employees hence, the company is dedicated to ensuring each employee is provided with all the skills and tools necessary to thrive and service AMWAT's clients in a professional, reliable and efficient manner.
Through AMWAT, Gloria is a member of the American Moving & Storage Association, Tallahassee Chamber of Commerce and Tallahassee Economic Development Council.
In 2014, Gloria earned Leadership Tallahassee-Leadership Pacesetter Award. AMWAT has also earned:
2014 Best of Tallahassee Moving Services
2014 Peoples Choice Award Moving Services
2014 Peoples Choice Award Storage Services
2014 Crown Relocation International Sales Award
2013 Angie's List Super Service Award
Gloria Pugh's responsibilities include but are not limited to developing the strategic direction of the company, articulating vision and strategy to management and employees; monitoring the short and long term financial viability of the company; developing and promoting company culture. Gloria is also AMWAT's brand ambassador.