General Manager
Jamison Roudabush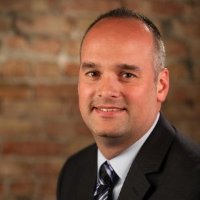 Crown Relocations
1620 Fullerton Court , Suite 300
Glendale Heights, IL   60139
Phone: (847) 691-2283
Jamison began his career in the relocation industry in 1991 overseeing warehouse and quality operations with a leading van line near Chicago's O'Hare Airport. Positions have included residential & commercial sales, project management and supply chain solutions including a 10 year position in Dallas, Texas. Jamison reached numerous sales achievements which lead to a senior management promotion. As Sales Manager, he led the sales and customer service operations of the company. His efforts led to a achieving the Consumers Choice Award for Quality several years in a row.
Jamison earned his Bachelor of Science degree from Northern Illinois University in 1996
Certifications held:
Certified Moving Consultant (CMC)
Registered International Mover (RIM)
Specialties:
Global Mobility Services
Corporate Relocation
FF&E Distribution
International & Domestic Moving Services
Logistics
Records Management
Warehouse Management Services
Fine Art Handling and Installation
In 2011, Crown Relocations appointed Jamison as General Manager of Crown's mid-west operations. The hire marked Crown's investment to increase its footprint in the Chicago market, and commitment to its' private and corporate clients. Jamison continues to meet personally with clients, offering customer-driven solutions and always making sure he is there to take care of the #1 asset- THE CUSTOMER. Wheaton Worldwide customers will be put at-ease with Jamison's calm, insightful, and thorough review of their moving needs.
Jamison enjoys cultural arts, design and architecture.