President
Sheryl Santi Luks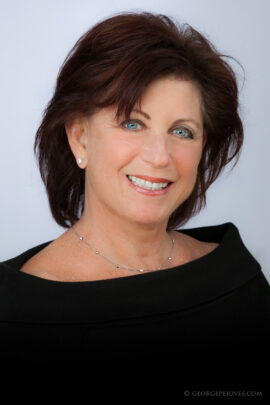 Sheryl has 40 years of experience in sales in the moving industry. She is the founder and President of Santi Express, Inc. The ultimate goal of Santi Express, Inc., as the tag line says, is "Taking the stress out of moving." Sheryl can help you stage your home prior to listing it and provide helpful packing and moving tips.
Sheryl is on the Board of Directors for the New York State Movers & Warehouseman's Association, Lovell Safety Management, Broker for NY State Insurance Fund, People to People (largest food pantry in the area) and a past board member of the American Cancer Society.
Sheryl is also a Concierge Vendor for Coldwell Baker and an Affiliate Vendor for Keller Williams Realty. She is also an active member of the Rotary.
In 2006, Sheryl was honored by winning Rockland Business Women's Network Woman of the Year Award.
Through Santi Express, Inc., Sheryl has also earned:
2009 – Business of the Year Award from Center for Family & Change (formerly Rockland Family Shelter)
2009 – County of Rockland Distinguished Service Award
2010 – County of Rockland Board of Realtors Affiliate of the Year Award
2009, 2011, 2012, 2013 and 2014 – Wheaton World Wide Total Quality Commitment Award
Sheryl is married and has four children and four grandchildren. She enjoys tennis, yoga and working out in her spare time. She was born and raised in New York and loves it!