Silver Certified
Silver Certification:
Moving Made Easy for Older Adults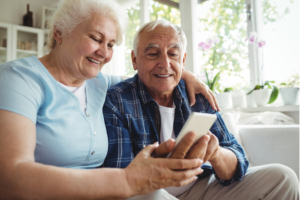 What Does Silver Certified Mean?
The Silver Certification Program is a specialty training opportunity for moving older adults that is offered to moving companies and agents. Many Wheaton agents are Silver Certified, which means we understand the emotional and physical challenges of moving as an older adult. Moving seniors takes a specific skill set that Wheaton agents are equipped with.
The Importance of Senior Moving Services
When you move as an older adult, there's a good chance you've got more belongings, items of higher value and are in need of more assistance with moving than when you were a young adult. At Wheaton, we are dedicated and passionate about providing you with moving services that'll make your move as worry-free as possible. Whether you're making the move to assisted living or you need to downsize, we're the full-service moving company for your next relocation.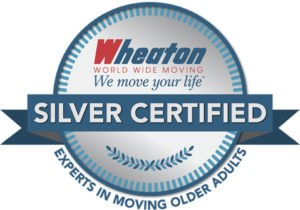 We Don't Just Move Your Belongings, We Move Your Life
Moving is a big deal, and your moving company shouldn't treat it as anything less. You've got a lifetime of memories collected and the items to prove it. We're here to make sure that you and your belongings get to your new home hassle-free.

If you're an older adult planning a move, look for the Wheaton Silver Certified logo. When you see that logo, you get the confidence of knowing that the program is endorsed by the National Association of Senior Move Managers (NASMM) and that your move is in great hands.
---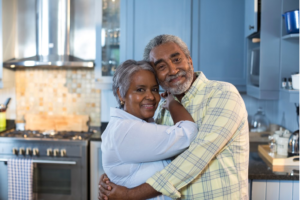 We are Knowledgeable in Moving Older Adults
Choosing the right mover can make or break your relocation experience.There's no denying that there's a lot to navigate during relocation. Things like packing and unpacking, downsizing to a smaller home and figuring out how to move heavy objects can all be handled seamlessly by Wheaton World Wide.
---
Downsize With the Experts
Preparing for a move is about more than just gathering and packing your stuff… It's about growth and new beginnings. There's a good chance that your aging parents will need to do some downsizing as they move to their new home—they have years of belongings to sort through! 

That's why Wheaton World Wide and our parent company, The Wheaton Group, is a proud sponsor of the series "Legacy List" with Matt Paxton. Legacy List is an Emmy-nominated TV show focused on helping folks declutter and transition during a home relocation. Learn more about our sponsorship with Legacy List.
---
Sit Back, Relax and Let Wheaton Do the Heavy Lifting
Wheaton has the skills and knowledge to make sure your belongings arrive at your new home safely. Our goal is to put your heart and mind at ease along the way. We understand the difference between moving a young family and moving older adults—and we put that understanding into action on moving day. To get started with your Wheaton move or to get more moving resources for seniors, get in touch with your local, Silver Certified Wheaton agent today.
---
Frequently Asked Questions
Are There Moving Companies for Seniors?
There are moving companies that offer specialized moving services for senior citizens. For example, the best moving companies for seniors are Silver Certified (like many Wheaton agents are). If a moving company is Silver Certified, it means they have gone through a training program for relocating older adults. If you're an older adult looking to move or you're looking for help moving your elderly parent, keep your eyes peeled for the Silver Certified logo.
How Can I Help Someone Who is Relocating Later in Life?
Moving during any stage of life can be difficult. However, moving as a senior citizen comes with its own set of physical and emotional challenges. You can help your loved one sort, pack and downsize. But most importantly, support them emotionally. A Silver Certified moving company, like Wheaton, can help with the logistics.
Can Wheaton Help with Moving Elderly Parents from One State to Another?
Yes. Whether your parents are moving down the street or across the country, Wheaton can help. We have experience executing thousands of interstate moves so you can be confident your parents' move is in good hands.