Wheaton Specialized Movers
Specialized Moving
Wheaton World Wide: Your Go-To Specialized Movers
Not all moves are created equally. Sometimes, you have a pretty good idea how you're going to tackle packing and moving your stuff… sometimes, that's far from the case. However, if you're having trouble figuring out how to move challenging items, don't worry, the experts at Wheaton can handle just about any move and any item.
Wheaton's specialized moving services are the best in the business. We specialize in moving specialty commodities for homes and businesses alike. So, if you're looking for specialized movers, you've come to the right place.
What is a Specialized Move?
Moving can be tough—especially when you've got items that are a little more complex to relocate. When it comes to your unique items, we take care of the details, from packing to loading and unloading and more. Specialized moving services are required with all kinds of specialized items, including:
Instruments
Fragile items
Unique furniture
Antiques
Appliances
Types of Specialized Moving Services Wheaton Offers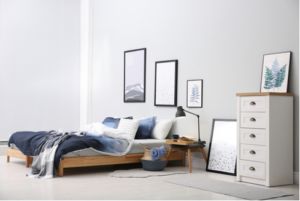 We work with residential customers as well as corporate customers across a variety of industries, from hospitality to commercial and industrial business and beyond.
Chances are, in fact, if you've got a complicated move, we know exactly how to transport your stuff safely. A few types of specialized moving services we provide include:
1. LOGISTICS SERVICES
Wheaton  offers complete, professional logistical loading services to make sure you get your items safely and on time. For example, we'll utilize air-ride trailers, decking material, furniture pads and whatever else we need to ensure your item's safety.
We coordinate with you to make sure we deliver your commodities on your exact schedule as well as confirm these commitments and coordinate with you every step of the way. Wheaton takes care of all the planning, so you can focus on your move.
2. SPECIAL FURNITURE TRANSPORTATION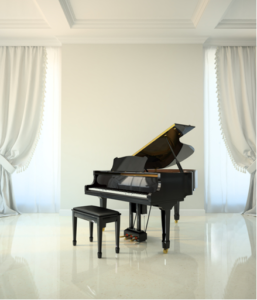 Furniture comes in all shapes and sizes, and some of those shapes and sizes are difficult to move. If you need help figuring out how to fit an armoire through a door or get a king-size bed frame down a narrow staircase, get in touch with Wheaton today! Our experts have experience loading, packing, securing and unloading… just about any kind of furniture you could imagine!
3. APPLIANCES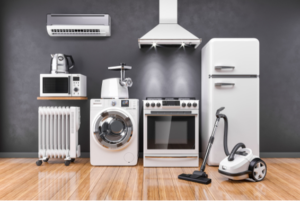 Moving appliances tends to be particularly complicated because you don't want to damage them or put yourself in danger. If you need to move your refrigerator, washer or dryer, or even your water softener, we can help. We'll make sure we get your appliances into your home in the same condition they were before the move.
Ready to Get Started with Your Relocation? Wheaton's Specialized Movers are Ready to Help!

If you're ready to request a quote or you have any questions about our specialized moving services, get in touch with Wheaton! Your local Wheaton agent can get you started with your hassle-free move and answer any questions you may have.
Specialized Moving Services
Frequently Asked Questions
Medical equipment, heavy machinery, FFE transportation, office equipment, computers and IT equipment, unique furniture items, appliances, store fixtures and other such items will require specialty moving equipment. Read our blog post to learn more about what counts as a specialized item!
Prevent furniture damage while moving by having all the supplies you need before you begin moving, disassembling everything you can, wrapping items up correctly and getting help from a moving company, for example. Wheaton can help keep your furniture safe during your move. Read more!
From your washing machine to your dryer to your refrigerator, clean and service all of your large appliances. Prepare for the big day by disconnecting or unplugging the appliances at least 24 hours before moving day. Read our blog post to learn more about how to prepare large appliances!
When you need someone to take care of moving furniture, fixtures & equipment (FF&E), you want a company that's going to make the move hassle-free. That's why Wheaton partners with one of the best agencies in the business—ELS Essential FF&E Project Management—to handle everything from fragile china cabinets and light fixtures to delicate upholstery.
It's common to need help moving an automobile, especially over the course of a long interstate move. At Wheaton, we'll make sure your vehicle arrives safely to your destination. We offer in-van service or the use of a third-party carrier, among other options.
We equip our air-ride trailers with furniture pads, straps, decking materials and walk boards so your speciality items remain safe and undamaged. Defrost, clean and dry your refrigerators before the movers arrive. Your local Wheaton agent can help facilitate these services