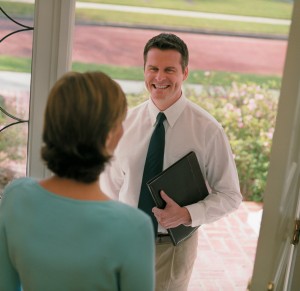 Moving can be challenging and stressful. But If your idea of moving is renting a beat-up truck, buying pizza for your friends and breaking your back to move your stuff to your new home, then you're about to be pleasantly surprised.
WHAT TO KNOW:

When is the best time to move?
The best time to move is when it's right for you. However, there are some times of the year that are busier for the moving industry than others. The summer months (May – September) and the end of each month are periods of heavier demand. That means you might have less choice of available moving dates.
What is an in-home estimate?
A local Wheaton agent will come to your home to complete a visual survey of the belongings that will be part of your move. There's no charge or obligation for a Wheaton agent to provide an in-home moving estimate. The in-home estimate is based on a number of variables. However, the two key factors are shipment weight and distance to destination. In addition, the Wheaton agent will evaluate the need for professional services, such as packing and unpacking, appliance preparation, custom crating and storage. In other words, somewhat of a moving checklist.
Pack it up
Your local Wheaton World Wide Moving agent will gladly handle the packing and crating of all your goods, or only those you select. If you're a do-it-yourselfer, be sure to ask your agent about the self-packing guide and range of quality materials they have available. Our Packing & Unpacking page is a great place to start planning for packing for your upcoming move.
Load it up
On moving day, your driver carefully prepares your belongings for shipment, individually labeling each box to guarantee it won't be misplaced. The condition of all goods is verified, and a detailed inventory is provided to you; only then are your possessions protected and secured inside the van.
Unpack it
Wheaton's packers can help make your transition into your new home a smooth one by unpacking your belongings and removing all the cartons, or you can choose to settle in yourself.
Want tips on moving, home improvement and more?

Follow us on Twitter
Like Us on Facebook

""