Part Two: A recipe for success: In the Stores

This past week, millions lined up for the Black Friday deals. Yesterday, millions more participated in Cyber Monday with hopes of finding the best deals from their couch and coffee in hand. It can be tricky and sometimes frustrating with so many people competing for the same bargains.  The mantra of the, Hunger Games is, "May the odds be ever in your favor." But at Wheaton we say, the odds are in your favor by following these few simple tips as you shop this holiday season. 
Black Friday is not over just yet…The aftermath
If you are like many, maybe you thrive in the chaos and buzz of going out to get the deals. Once Black Friday is over, however, it is easy to forget the details of all your hard work. Do yourself a favor and get organized. Keep track of purchases by organizing your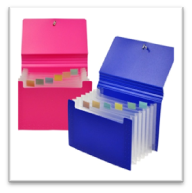 receipts. It doesn't take much– just a simple plastic file folder (like the one featured on the right) will do! You can also use these to remember to send in rebates. Forgetting to redeem rebates would be cheating yourself out of those hard earned deals! Dig in and do a little filing of the receipts. It won't take long–and it will pay off, literally. 
Shopping Online…with strategy!
Just like that, Thanksgiving has passed and so has Cyber Monday. However, the online shopping continues. It's time to take a deeper look at the strategy involved in online shopping and organize those deals. Don't stop now-you have done some hard work for those bargains! We came across these Cyber Monday tips, that are great for basic online shopping as well, while checking out Collin Morgan's Hip2Save blog: 
If you are purchasing an item for a friend/family member, consider having the item shipped directly to the gift recipient (this will save you from having to incur additional shipping costs once you receive the item).
Since the cost of shipping can often times "kill" a great deal, look for FREE Shipping offers and/or FREE Store Pick-up offers. You may also want to consider signing up for a program like ShopRunner which offers up FREE two-day shipping and free returns across a growing network of nearly 80 retailers…
       Don't forget to print off any Cyber Monday receipts and add them with any notes to your filer folder. Both will save you time should you need to return anything, which we all know is coming after the holidays. Check out more Hip2Save's best kept secrets here: https://bit.ly/17UPuyN. 
 Get rid of your lists!
Okay, not totally, but condense your list down to one and keep it electronic. Make a list on    your phone. It will be more secure and you will be less likely to forget it when you leave the  house. It much easy to maintain, which will save you time and money in the end.
    *Bonus
 Now for a moving tip…we are a moving company after all
SAVE YOUR BIG BOXES. It may seem totally tedious now..but trust us, your next big move   will thank you! A good place to start is with your electronic boxes. These make great storage boxes. You can use them now, in the garage, and in the basement to store things. Whether you are moving your son or daughter into college, or you are moving your belongings to a new house–they will come in handy!