You may have a vision of what the inside of a warehouse looks like and typical items found in storage. Sure, there are everyday household goods being stored for relocating families. But what's between the beds, couches and microwave ovens? Is it perhaps a giant bug? No, not a live bug (rest assured, all of our agents' warehouses are sanitized and protected against such things.) Rather, there might just be a giant replica of a bug being stored between the rugs and dresser drawers.
Throughout this series we will take a virtual trip through agents' warehouses located across the country.  Join us as we venture from warehouse to warehouse and discover unique and unexpected items being stored by each local Wheaton agent!
The giant bug replica (pictured) was stored in the sunshine state at AMWAT Moving & Warehousing for a local museum. This giant bug replica was one of many items stored by AMWAT for various exhibits.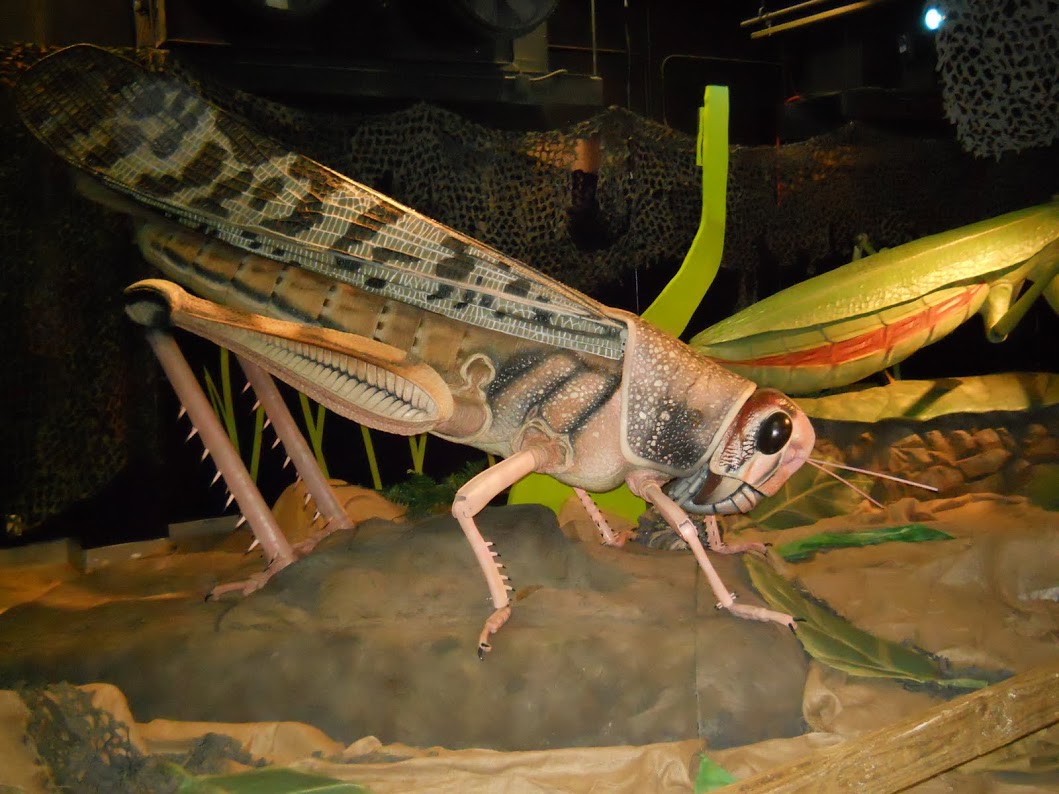 In addition to storing the bug replicas for the archeology exhibit, the warehouse has also been the home to the Human Body Exhibit. This exhibit included storing bodies – not replicas – but preserved bodies. Many of the bodies that were stored at the warehouse were from China. Check out the exhibit
While they bodies were being stored in the warehouse, the AMWAT staff invited Tibetan Monks, who were visiting the area, to come 'bless the warehouse' – just in case any bad karma existed among the bodies. Just to be clear – the monks must have done a good job – business continues to climb for AMWAT!
Along with the giant bug replicas and bodies, AMWAT also has stored replicas of clay and stone walls of Mayan and Aztec hieroglyphics as well as the entire Titanic Exhibit. Talk about a need for some serious storage space!