The Wheaton Blog
Infographic: Is my move tax deductible?
---
It's tax season and, as you know, there are a lot of questions as to what you can and can not deduct to maximize your refund.
If you moved in the past year for a new career or are being relocated for your current job, federal tax law allows you to deduct your expenses with a qualifying move.  In order to claim your move as a deduction, all expenses will need to be reported on an IRS Form 3903 to be included with your personal tax return after you have made sure your move satisfies all requirements. This infographic shows the qualifications that are needed in order to deduct your move from your taxes.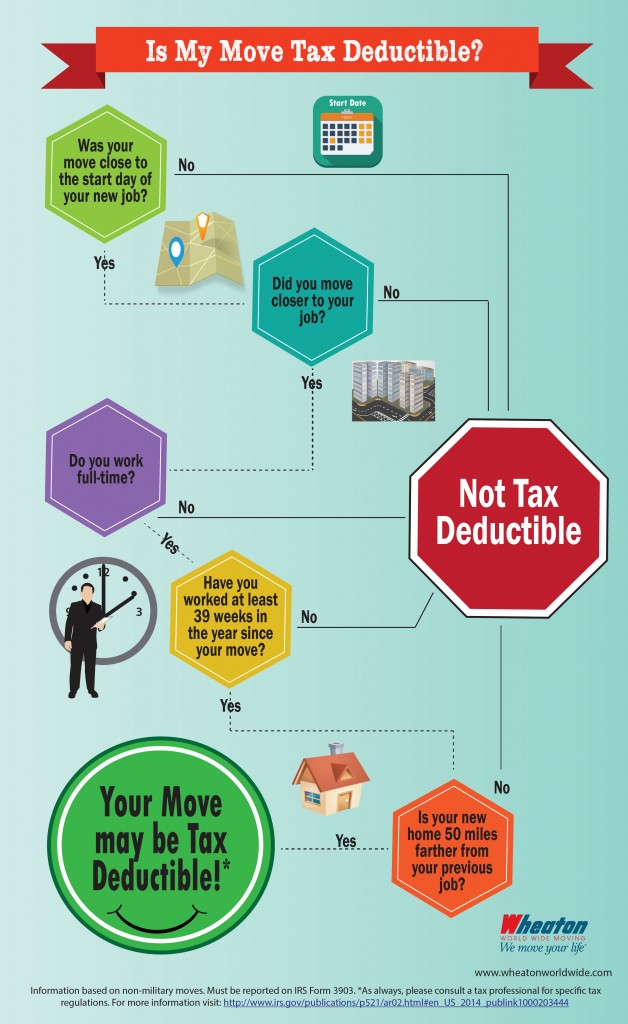 ---