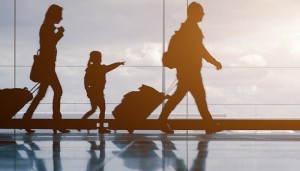 Moving internationally with children seems terrifying. Especially because your toddler bursts into blood-curdling shrieks with a simple drive to the grocery store. You imagine that sitting on a plane for 10+ hours with your child will be impossible, painful, and noisy. How can you entertain your children when you fly? What toys or other items should you bring on the plane with you?
Flying with children is much easier than you think. You have many different options available to you to make your flight as relaxed as possible.
Travel Documents for Your Children
Before you think about fun games and activities for your children to play, take care of the necessities first. Did you know that everyone, including your infant or toddler, requires a passport for international travel? Make sure to acquire the appropriate documents for your children. Keep their travel documents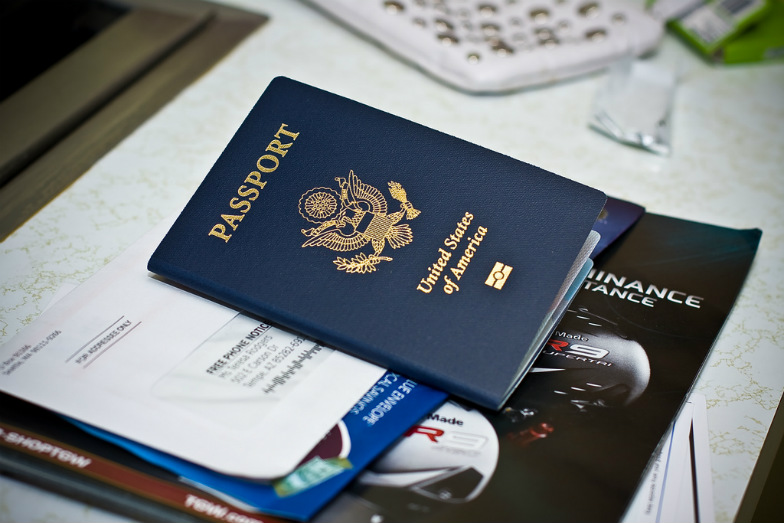 with yours for easy access and a smooth trip.
Items to Ask the Airline for Before Flying
If you have small infants, ask the airline about their cot or bassinet options. Many airlines offer bassinets for families with newborns or infants. Your baby can sit or sleep in the bassinet so you don't have to hold him or her during the entire flight.
If you want your child to sit in a car seat during the flight, ask the airline if you can bring one with you and if you'll pay any additional fees to do so. If you need to use a stroller, ask the airline if they gate check it. If the airline does gate check strollers, they will place it in the cargo area as you enter the plane and have it ready for you at the end of your flight.
Items to Bring on the Plane
Sometimes you find it hard to entertain your child for an extended period of time. You might think that you can't bring a lot of entertainment with you on the flight. You may also worry that some items aren't allowed on the plane. However, you'd be surprised at how many things you can bring with you while traveling.
The items you bring with you are either necessary or for entertainment purposes. Always double check with airline policies so you know which items you can bring with you. Items to bring on the plane include:
A small blanket
Baby Tylenol and any other medication your child might need
Bibs
Bottled water from the airport (to mix with formula)
Child-friendly headphones
Coloring books and crayons
Extra diapers and wipes
Food, formula, and bottles for infants
Grocery bags for dirty clothes
iPad or other tablet (great for games and distracting your little one)
Legos
Lollipops to suck on during take-off (sucking on lollipops reduces any pain in your child's ears)
Small puzzles
Small toy animals or cars
Snacks and empty sippy cups
Spare clothes (socks, underwear, shirts, etc.)
Spare clothes for yourself (messes happen anytime, anywhere)
Two or three small books
Games and Activities to Entertain Your Kids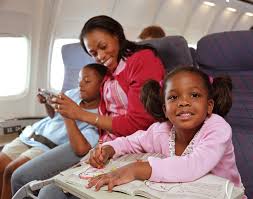 If the in-flight movie selection isn't enough to entertain your children, have games and activities ready for them to dive into.
Have your child draw a picture or tell a story about the country you're moving to. Read the books you brought along. If you can't distract your child with pictures or stories, try some other games or activities. Plane-friendly games and activities include:
The alphabet game
Card games (Uno, Old Maid, Go Fish, etc.)
Gameboys or other handheld gaming devices
iPad games (My Little Pony, Fruit Ninja, Tsum Tsum, Super Why, etc.)
I-Spy
Make puppets out of barf bags
Paper toss (using cups and napkins from the flight)
Rock Paper Scissors
Storytelling
Tic Tac Toe
Travel Bingo
Travel Scrabble
Word searches
International travel with your child is easier than ever. Try out a few of these games and activities with your children before you travel. Adjust any activities to better fit your children's likes and interests.