Moving is an intense endeavor for anyone, but it doesn't have to stress you out. Try to see it as a time for exciting new beginnings. Follow these simple hacks to make your move faster and easier than ever before.
Start by Getting Rid of Stuff
If you don't use, need, or adore an item, consider getting rid of it so you can move faster. Don't bring junk to your new home. Toss out old paperwork like bank statements you don't need anymore. You may even toss out mementos of failed relationships and other things that no longer bring you joy. Moving to a new place is a chance to leave the negative stuff behind.
Give Kids Specific Tasks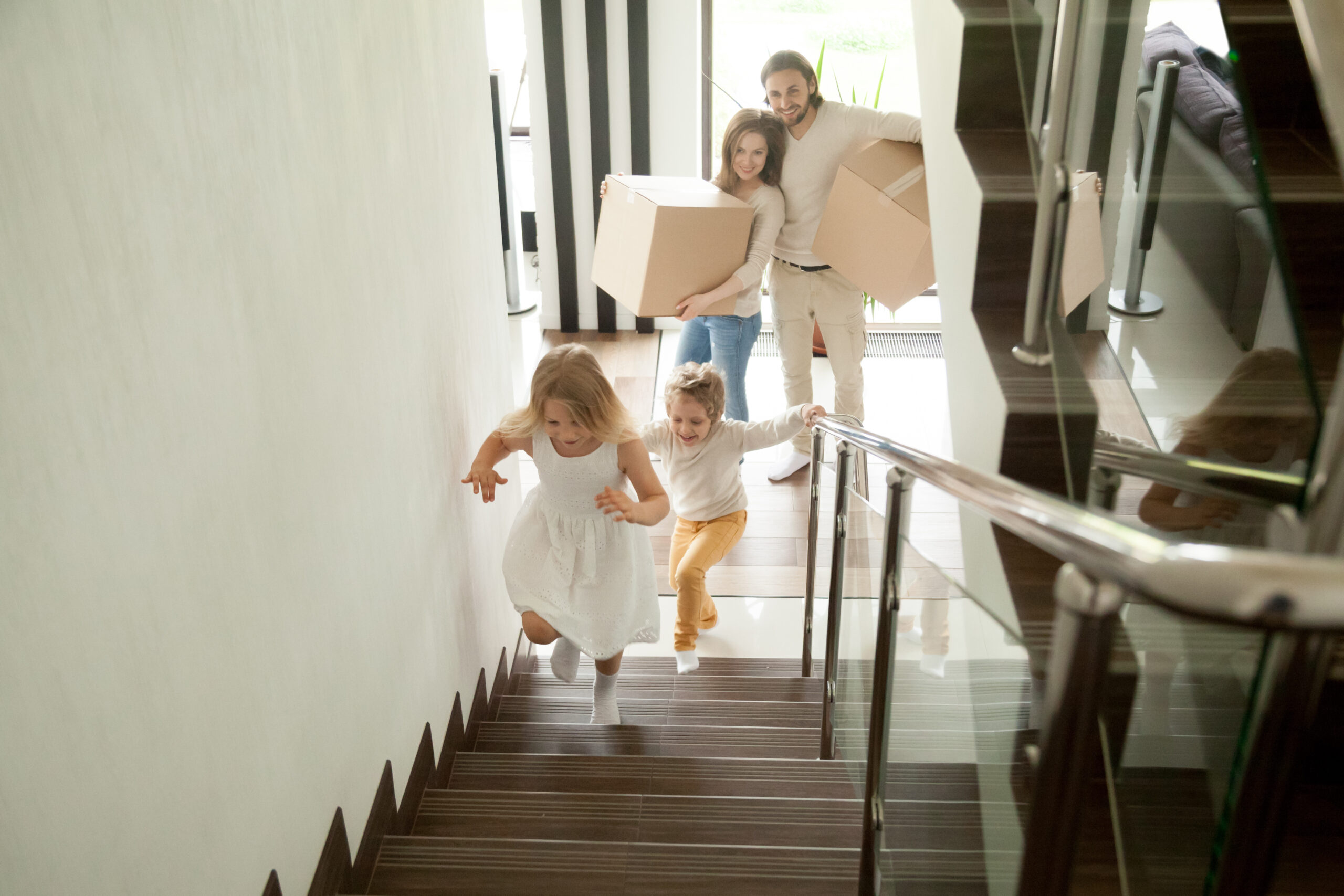 You may be surprised by how much your children want to help with the move. That's especially true for younger children, but even teens may want to pitch in if they're excited to get to the new home. The downside? Oddly enough, helping hands can slow you down. Prevent frustration by giving your kids specific tasks to complete to help with the move.
Younger kids may love tasks like sorting their stuffed animals or placing items you hand them into packing boxes. Middle-grade kids may love choosing colors for color-coding the move or labeling boxes. Older kids and teens can handle most aspects of packing. However, move faster by giving teenagers specific assignments that help them stay focused throughout the process.
Take Pictures of How Cables and Cords Are Connected
Take a photo of the backs of computers and televisions before you start unplugging cables. The pictures can be useful when you're trying to reassemble everything in your new home. Although you may still have instruction manuals for connecting cables and plugs, seeing a photo can save you a lot of time and worry.
Choose Upbeat Tunes as the Soundtrack to Packing
Music has been called a universal language for good reasons. Music sets the mood for a good time even when tasks are monotonous. Choose upbeat tunes for your packing and moving day playlist. Songs such as Life's About to Get Good by Shania Twain, Begin Again by Taylor Swift, and Good to Be Alive by Andy Grammer are a good fit on any moving playlist.
Choose Clearly Marked Boxes for Things You Can't Put on the Moving Truck
Some things you want to bring to your new place would be dangerous to place on a moving truck. Many moving companies even have strict rules on what's not allowed on the truck. In fact, the U.S. Department of Transportation cautions that it's against the law to transport hazardous substances without informing your mover that they're on board.
Don't slow yourself down by having to make last minute plans for hazardous substances. Move faster by following the rule: if in doubt, leave it out. Simply set aside any potentially hazardous items and carefully transport them to your new home prior to the move. Make sure the boxes you use to set them aside are carefully and clearly marked so they can't get mixed up during the packing and moving process.
Items to leave off the moving truck include:
Pesticides and other poisonous substances for your garden or lawn
Bug poisons
Cans of paint
Charcoal
Firearms
Ammunition
Lighter fluid
Medications
You also shouldn't put nail polish remover in with other items while moving. However, due to the inexpensive nature of this product, you may simply want to buy nail polish remover once you move to your new home.
Have a First Aid Kit Handy Throughout the Move
From the moment you pack your first box for the move, keep a first aid hit handy all the time. According to the New York Times, moving day is a common time for injuries to occur. Although you may enlist the help of professional movers, you still need to be prepared for accidents or mishaps while tasks are completed around the house.
Do Some Pre-Cleaning at Your New Home
A week or so before you move into your new home, try to get in early to do some pre-cleaning before moving day. Clean the living room, kitchen, and bathrooms, if possible. You may be amazed at how much time and effort that can save on the already busy day you move in. Also, it will feel so much better to walk into a clean area that doesn't require more work.
Reward Yourself for a Move Well Done
Plan an awesome reward at the end of your move. You may decide to offer yourself the reward as soon as the boxes are moved or after you've fully unpacked. This can help keep you motivated when you want to procrastinate packing or arranging the other practical aspects of your move. Reward yourself with a spa day, a night at the theater, or other fun activity.
Finally, contact Wheaton World Wide Moving for a free estimate on your next move. If you want a free in-home estimate, we are happy to help you plan a hassle-free move where stress is kept to a minimum. Treat yourself and your things with respect by trusting experienced movers who care.