Many cities, towns and counties have been operating under Shelter in Place orders for up to a month at this point in the
COVID-19 (coronavirus)
outbreak, but there are those who need to move no matter what. Ordinarily in your search for the right moving company, you likely invite multiple move consultants into your home for an in-person estimate, but, if you need to move during the pandemic, you might be looking for alternative survey options to limit the number of people in your home, such as virtual quotes.
We at Wheaton understand and hold your safety and the safety of our move consultants, drivers and crew as our first priority. That's why we've put together the chart below to help you understand an alternative to the normal in-person estimate, virtual quotes.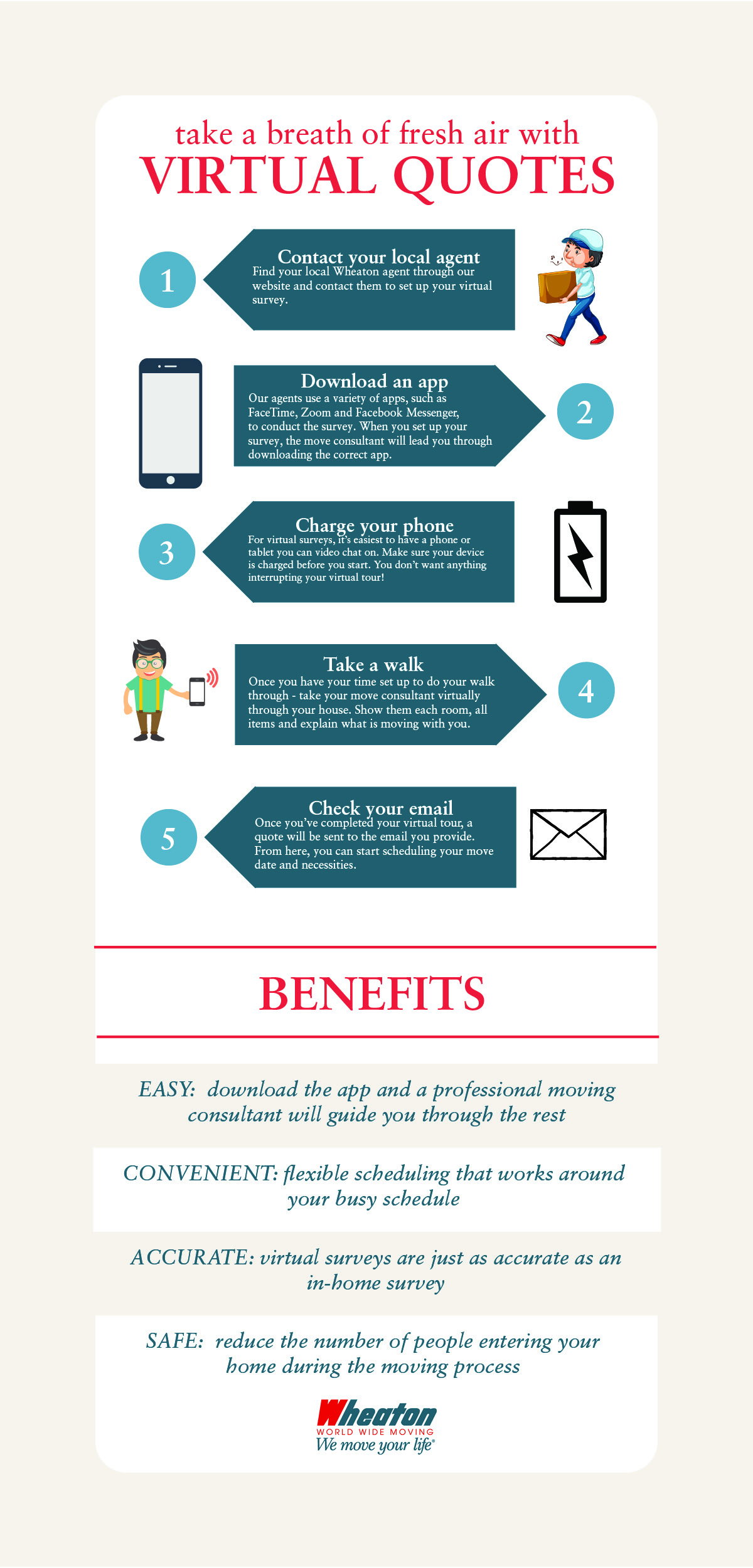 The infographic above walks you through the steps:
Contact your local agent
Download an app
Charge your phone
Take a walk
Check your email
Virtual quotes are easy, convenient, accurate and safe. They might be your best option if you are moving during the COVID-19 (coronavirus) outbreak. Reach out to your local Wheaton agent today to get started with virtual quotes. Stay safe, and stay healthy!