It's International Women's Day! In an industry people think of as driven by men, we're proud of the women leaders, drivers, managers and salespeople who add so much value to our network. Each of them makes strides daily to make the moving and trucking industry more inclusive, while providing a different perspective on issues, policies and more. We want to share a bit about just a few of the wonderful women that The Wheaton Group is proud to call our own.
GLORIA PUGH, CO-FOUNDER, AMWAT MOVING WAREHOUSING STORAGE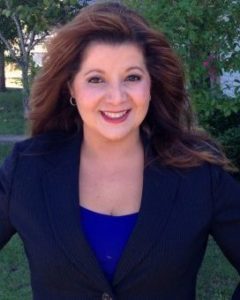 The Professional Movers Association of Florida (PMAF) has recently announced that the association's Board of Directors unanimously elected Gloria Pugh – co-founder of AMWAT Moving Warehousing Storage, an interstate agent for Wheaton World Wide Moving – to serve as PMAF President for the 2021 – 2022 year.
"When you think of a moving company, you probably don't imagine a woman at the lead," said Gloria Pugh, newly elected President of the Professional Movers Association of Florida. "I am so honored to pave the way for women in the moving industry, advocate on behalf of all licensed professional movers and collaborate with the state of Florida to ensure consumers are protected and educated."
Gloria and her husband founded their company in Tallahassee almost 25 years ago and have been part of The Wheaton Group network since 2008. She previously served as the Florida Consumer Council Chair, which evaluates trending consumer complaints in multiple service-related industries, including the moving industry, and she also made suggestions to the Florida legislature regarding laws to protect Florida consumers. As a member of the Council, Gloria also made consumer protection educational recommendations to the Florida Department of Agriculture and Consumer Services.
AMBAR A GONZALEZ, DRIVER, BREDA MOVING CO.
In addition to the great work and ceiling breaking that Gloria is doing, Ambar A Gonzalez of Breda Moving Co. , an interstate agent for Wheaton World Wide Moving, has big dreams and ambitions.
"I have been part of WVL since November, 2020. I just recently became certified, and I love it! I have been in the industry for over a decade. My goal is to become an owner operator!"
Ambar has been driving commercial vehicles since 2009 for smaller companies. She became involved with the moving industry in 2011.
"The best part of being a driver is when the shipper asks, 'is that a woman driver… are you the one in charge?' I have to admit seeing the shippers stressed and confused is not fun, but when I leave, they are happy." Ambar said, "Overall I would say getting paid for what I love to do is the best part of being a driver!"
HEATHER MAIDEN, DRIVER, OLYMPIA MOVING & STORAGE
While Ambar strives to be an Owner Operator, some women are already living the reality. Meet Heather Maiden of Olympia Moving & Storage, an interstate agent for Wheaton World Wide Moving.
Previously a direct lease driver, driving for all four of The Wheaton Group's brands, Heather became an Owner Operator in 2018.
"I wanted to learn everything," Heather said when asked how she got started. "After driving a pack truck, then shuttle truck, getting my CDL was my next goal."
Heather says the independence of being a driver is her favorite part of the industry. Getting to travel the country and meeting interesting people is also a huge bonus in her eyes.
Heather won driver of the year in 2019 with her husband Keith, and says it's one of her favorite memories, being a driver for The Wheaton Group.
SHARON DIETRICH, OWNER, THE LINCOLN MOVING & STORAGE CO.
While some people jump into the industry later in life, or maybe even fresh out of college, others grow up in it, like Sharon Dietrich of The Lincoln Moving & Storage Co., an interstate agent for Bekins Van Lines.
Sharon, who, along with her husband Gene, owns The Lincoln Moving & Storage Co., has had quite the career in the moving and storage industry. Her father, Lawrence H. Roush, started a local moving company named Parma Movers in 1951, which was the groundwork for their eventual purchase of Lincoln, now agent for Bekins Van Lines! Lincoln became a Bekins agent in 2008, and Sharon has done anything and everything through the decades.
Growing up in the industry, the business phone number rang into the home phone. She learned the ins and outs of talking to customers and booking moving jobs – then with a pencil and pad of paper.
One of this lifer's favorite memories is receiving the 1999 Ohio Movers Hall of Fame Award, as well as annual Bekins awards they've gained throughout the years.
According to Annie, Sharon and Gene's daughter, people generally think that if you are a small business owner, you're automatically "rich, not seeing the endless hours of hard work, phone ringing with a driver broken down, day or night, or how hard it is when you lose a customer or a great employee."
Throughout the years, Sharon has poured her heart and soul into her business, her family and her community. From good times to bad times and economic crises, Sharon has seen it all as an employee, owner and more.
SHOUTOUT TO ALL WOMEN IN THE WHEATON GROUP
The Wheaton Group appreciates all members of our network, new and experienced. From the founders and owners to the drivers, packers and loaders, today is a day we celebrate all women in our industry and their strides in moving forward, together.