Moving away from home is both exciting and daunting. On one hand, there's the thrill of starting fresh in a new place with new experiences. On the other, there's the fear of not knowing what's out there and how you'll adjust to the change. The moving experts at Wheaton have compiled the truths about moving away and a few ways you can prepare for what's ahead:
You'll Miss Home. And That's Okay.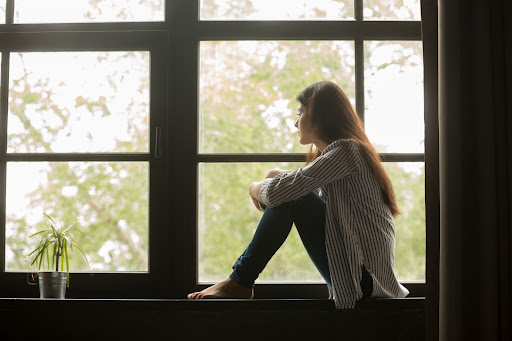 Moving away from home is a big decision and it's normal to feel some sadness about leaving friends and family behind. You may have grown up in the same city with the same friends and now you're planning to just leave it all behind. You are bound to feel nostalgia, fear and uncertainty during this time. But that's okay! Try to remember that it's normal and those feelings will pass.
But You'll Also Be Excited About Your New Space.
When you move to a new city, you're able to start fresh and create a new home for yourself. Think about it, you get to decorate a new space and make it truly yours! Maybe you downsized during the moving process and you get to start fresh in a clutter-free space.
Even though it may be hard to say goodbye, remember that good things come with change. And as cheesy as it may sound, when one door closes, another one opens—literally!
Your Friends and Family Might Not Say the "Right" Things"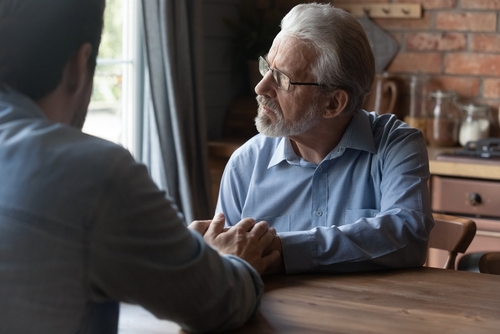 Moving away isn't just hard on you, it's a difficult experience for those closest to you as well. Your friends and family may not always say the right things. They might not understand why you want to move away, or they may think that you are leaving them behind. You may hear things like "I just want you to stay" or "I don't understand why you want to move away".
This can be tough to navigate. Try to remember that it isn't about them. You are making the choice to move away and start over because it is something that will benefit you in the long run. Instead of trying to convince them that you are doing the right thing, try expressing your gratitude for their support and letting them know that you will keep in touch.
How to Help Friends and Family Understand Your Choice to Move
When you tell the people in your life that you're moving, try to be open about why you're doing it and how you feel about it. You can say something like "I want to move away and start over because I think it will help me grow" or "I need to move away to pursue my dreams." This will help your friends and family see that it's not about them.
When the time comes for you to move away, let your friends and family know you love them and tell them how much you appreciate their support.
You'll Likely Want to Make Friends as an Adult
Although it's scary to start over in a new place, making friends as an adult is not as hard as it may seem. Here are a few tips on how to make friends as an adult when you're starting fresh in a new city or state:
Join groups with similar interests. Social clubs, sports teams and other organizations in your local community are great places to meet people who share the same hobbies and interests as you.
Participate in events and activities in your area. Going to a local festival, music event or art show is a great way to meet new people and broaden your social circle.
Get out of your comfort zone. Making small talk with someone is easier than it seems, especially if you have common interests. Start the conversation by asking them about their work or their favorite restaurants in the area.
Reach out to friends and family in the same area. Ask them if they know anyone who lives nearby and would be willing to meet up with you for coffee or dinner.
Use online tools to connect with others who have moved away from their hometowns. There are a lot of helpful websites and apps that allow you to network with people who understand what it's like to move away and start over. Try NextDoor or city specific Facebook groups.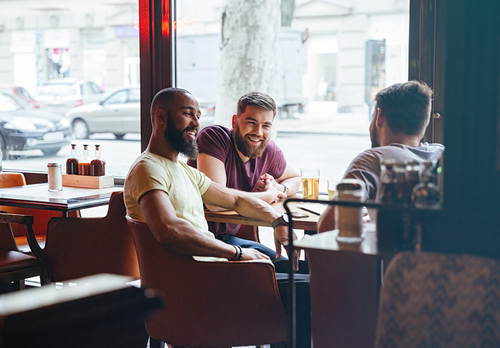 It's All Worth it in the End
It's normal to feel anxious or scared at the thought of leaving the place you've called home. However, there are plenty of benefits that come with moving away. Here are a few of the perks that make it worth it:
Discovering a new city or state. Moving to a new place can be exciting and full of adventure. It's the perfect opportunity to explore and experience something different.
Finding independence. When you move away from home, you become more independent and gain a sense of self-sufficiency. You'll learn how to make decisions for yourself without relying on your family for guidance.
Making new friends. Moving away is an excellent way to meet new people. You'll find that there are plenty of people in your new city or state who are just as eager to make friends as you are.
Building your career. Moving away allows you to take control of your career and have more job opportunities than before. You may even find yourself in a more desirable area for your industry.
If you're feeling brave and want to move away and start over, go for it! There's nothing more exciting than starting a new life somewhere else.
Ready to Move Away From Home?
Get in touch with the moving experts at Wheaton World Wide. We can help you take the first step toward your new life! With us, you'll have all the moving resources you need to have a smooth transition. If you're ready to move away from home, take the leap and reach out to Wheaton World Wide.