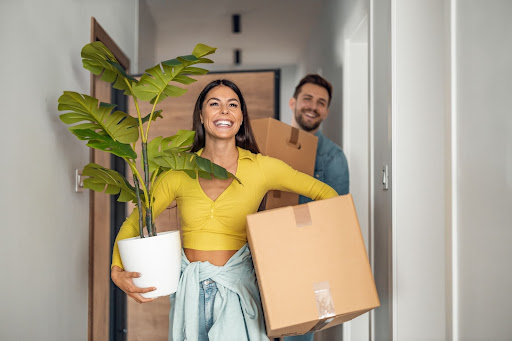 When you have the option to live anywhere, how do you decide where to live? What if you could get paid to move and work remotely? With MakeMyMove, that dream is possible for remote workers across the United States.
What Is MakeMyMove?
MakeMyMove is the first and only marketplace where people can get paid to move and work remotely. It offers cash and other tangible incentives for remote workers to relocate to smaller cities in the United States. Incentives such as cash, mortgage relief, free memberships and others can range from $5,000 – $20,000 in value.
When Was MakeMyMove created?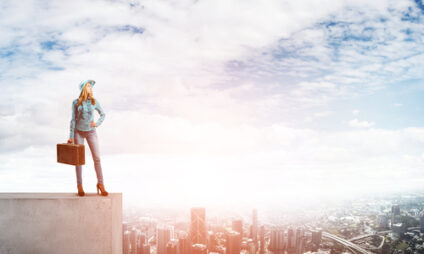 MakeMyMove was launched in December 2020, amid the pandemic, by Bill Oesterle and Evan Hock. Due to COVID-19, millions of people were forced to switch from in-person work to remote work. However, as time went on, people got used to the comfort of working at home. It wasn't abnormal for businesses to change their in-person work standards. 
Years after the pandemic started, remote work is still a large part of American culture. According to the PEW Research Center, around one-third of workers who can work from home still do so full time. With a steady group of remote workers, MakeMyMove continues to thrive.
Who Does MakeMyMove Apply To?
MakeMyMove is targeted toward remote workers. People whose source of income isn't tied to a location have the opportunity to take advantage of their newfound freedom by getting paid to move. 
Through MakeMyMove, remote workers can get that change of pace they've been wanting. When they're paid to move, remote workers are able to explore new regions and cities that better match their lifestyles. However, it's important to note that MakeMyMove doesn't apply to in-state residents who are considering moving to another city in their current state. Instead, those eligible to work remotely can get paid to move to a variety of cities outside their current state of residence. 
Why Would Cities Pay Remote Workers to Move?
When you hear that you could get paid to work remotely, it's easy to wonder why cities would pay remote workers to move. The answer is that this is a mutually beneficial arrangement. Cities listed on MakeMyMove treat the money and incentives awarded to remote workers as an investment. Their ROI (return on investment) is the money that remote workers' spend locally. When remote workers move and become residents, they pay utilities, buy food, hire local service providers, interact with local businesses, pay local taxes and contribute to the local economy in thousands of other ways. That new source of revenue can then be invested back into the town, bettering the community. 
Where Do Remote Workers Move?
MakeMyMove offers numerous cities and communities that people can get paid to move to. While there are several options, cities available on MakeMyMove are typically small. Some locations are even more rural. 
A few cities that those eligible to work remotely can consider include Tulsa, Oklahoma; Buffalo, New York; Topeka, Kansas; South Bend, Indiana; Frankfort, Kentucky; and Morgantown, West Virginia. These smaller cities typically have a lower cost of living than remote workers' current state. Additionally, each city has something unique to offer. The perfect fit is out there for everyone. 
How Does MakeMyMove Work?
When remote workers are ready to "MakeMyMove," they go through a four-step process:
Step 1: Find Your Place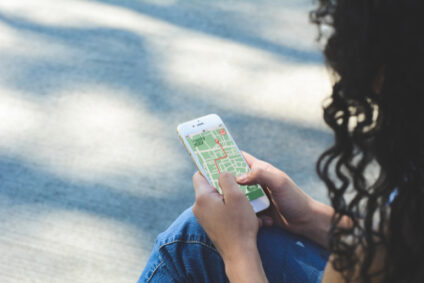 This step is when interested remote workers browse the "offers" and "communities" tabs on the website to see if any cities pique their interest. The website is packed with photos of different cities, facts about eligible communities, descriptions of what you can expect, nearby tourist destinations and more information for all the cities listed. 
If those eligible to get paid and work remotely don't see any cities they're interested in, they can complete a profile with their specifications. By listing their needs and wants in a new city, remote workers will be notified when a good fit comes along.
Step 2: Like & Apply
Once they're finished browsing, remote workers can show their interest in specific locations by clicking the "heart." Then they fill out a quick, 5-minute application to see if they're eligible to work in their preferred location. 
Once their application is approved, remote workers get "pre-qualified." This is when applicants are introduced to local sponsors and contacts who can answer any of their questions. The goal of these sponsors is to help remote workers decide if the community they like will be a good fit. After applicants have been selected, MakeMyMove ensures that the applicants meet all the eligibility requirements, which vary by city.
Step 3: Get Selected
Once the application is submitted, it's time to wait. MakeMyMove will review all applications as quickly as possible to confirm that applicants are eligible to work remotely and get paid to move. If selected, remote workers will receive a notification and instructions for the final steps. 
Step 4: Make Your Move
This is the final step! Remote workers get to accept their offer and move to their new city. But don't worry, MakeMyMove does a lot more than pay people to move. They do a great job of introducing new residents to resources to help with their housing search. They'll also connect residents to new contacts and guides in the city to make sure they receive a warm welcome. 
Finally, once the housing is confirmed, the relocation benefits are awarded. You'll get paid to move and work remotely.
How Wheaton World Wide Can Help
Whether or not you are getting paid to move, Wheaton World Wide Moving is the van line you can trust. Contact Wheaton World Wide to get a quote today and begin your moving journey!