Since our humble beginnings in 1945, Wheaton World Wide has strived for excellence in all aspects of the moving industry. One way we stand out is through our unparalleled safety record in the industry. Our van line has long been one of the safest on the road, winning more than 30 safety awards throughout the years.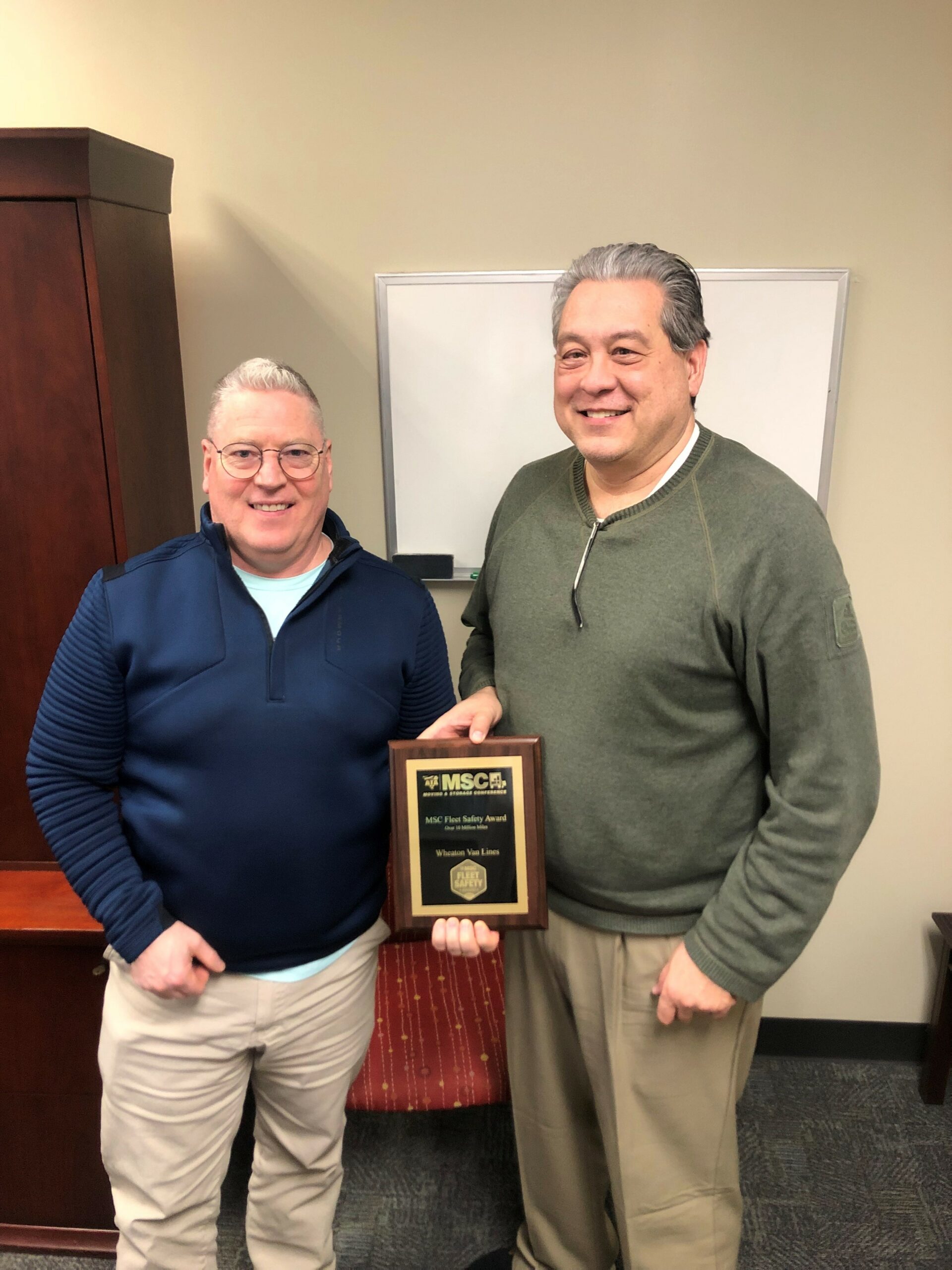 Most recently, Wheaton received the American Trucking Association's (ATA) 2023 Fleet Safety Award at the ATA Moving & Storage Conference annual meeting in Orlando, Fla., in March. Wheaton has received this award every year since joining the ATA.
The award recognizes interstate carriers with a distinguished highway safety record, showing that Wheaton drivers and the van line safety department offer a superior performance compared with the rest of the field.
"Our Director of Safety, Jim Witzerman, and his team do an excellent job of keeping our fleet safe and compliant," said Kevin Miller, Wheaton's Vice President of Operations. "This award is also a true testament in the quality of our Wheaton drivers, who day in and day out set the standard for safety while on our highways."
Wheaton has received a multitude of awards for fleet safety in the following years: 1959, 1974, 1975, 1994, 1995, 1996, 1999, 2000, 2001, 2005, 2006, 2008, 2009, 2010, 2015, 2016, 2022, 2023.
As time rolls on, Wheaton will continue to prioritize safety within our fleets. There is nothing more important than the safety of our drivers, each motorist with whom they share the roads, and our customers' memories tucked away in our trailers.