NEW AGENT ANNOUNCEMENT
Please join us in welcoming new Wheaton agent, Bruckman's Moving & Storage of Owosso, Mich. Previously an independent, the Owosso moving services company joins more than 350 Wheaton agents across the country.
"Everyone here at Wheaton has a vested interest in customer satisfaction since we are an ESOP company,"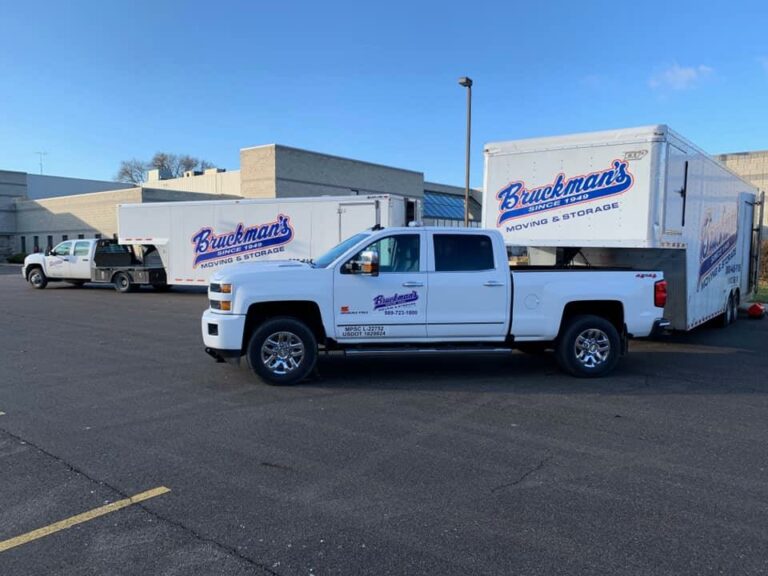 said A.J. Schneider, President of Wheaton World Wide Moving. "The Bruckman's team recognized that strength, and we're happy to add them to our network as a strong interstate agent in Michigan."
BRUCKMAN'S MOVING & STORAGE BACKGROUND
The Michigan mover was started in 1949 by Bill Bruckman, who sold it to his son Dave in the 1980s. Current owner Jordan Walworth started working for the company as a high school student and took over the business in 2021 as Dave's succession plan.
Through the years, Bruckman's has handled moves to and from Mackinac Island via horse and wagon; numerous Baker College projects as facilities open or close; and displays for Shiawassee Arts Council exhibits. One special project for the Owosso Community Players saw the company safely move an antique movie projector after fire restoration.
With more than 70 years of experience, Bruckman's Moving & Storage continues to serve its community with the same vigor it had when it started.
"Our employees are local area residents who are young, ambitious, and take pride in their work," Jordan Walworth said. "Customers call frequently to praise our crews."
The team at Bruckman's Moving & Storage participates in their community in a number of ways, including through volunteering its services for the Owosso Cares Food Drive. Bruckman's also sponsors youth athletics and other school related events.

Contact
Bruckman's Moving & Storage is located at 1876 Krouse Rd, Owosso, MI 48867. They can be reached by phone at (989) 723-1800 or online at https://www.bruckmansmoving.com.